Report raises questions about benefits of water births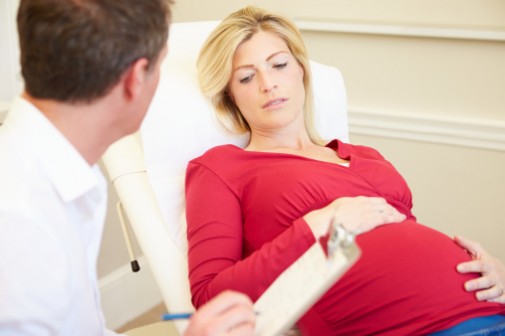 Immersion in water during the early stages of labor might benefit mothers-to-be by decreasing pain and shortening delivery times, but according to the American Academy of Pediatrics (AAP) and the American College of Obstetricians and Gynecologists, giving birth in water has no proven benefits and can pose potentially serious risks to the baby. 
The joint report, published recently in the journal Pediatrics, cited an increased risk for maternal and neonatal infection, neonatal respiratory distress and drowning as potential complications of water birth. 
In a news release, the group stated, "The members of the committees conducted a thorough review of the literature, and came to the conclusion that there is no evidence to support delivering babies in water has benefits to the baby," said Tonse Raju, MD, chief, Pregnancy and Perinatology Branch, the National Institute of Child Health and Human Development (NICHD), in a statement. 
The new recommendation acknowledges that there may be some positive effects of water immersion to pregnant women during the early stages of labor, such as decreased pain or use of anesthesia and shorter labors. However, they have found there is no evidence that giving birth underwater improves newborn outcomes. 
"There's some evidence that it's safe to labor in the tub," Dr. Thomas Meyer an obstetrician on staff at Advocate Good Shepherd Hospital in Barrington, Ill. "But actually delivering in the tub is not supported in the literature and may be harmful to the baby and mother." 
To protect the health and safety of the baby during labor, the AAP's recommendations for hospitals or birth centers that plan to offer water immersion in the first stage of labor include:
Developing rigorous protocols for candidate selection;
Maintaining and cleaning tubs and immersion pools;
Following infection control procedures;
Monitoring pregnant women at appropriate intervals while immersed; and
Moving women out of the tubs if maternal or fetal concerns develop. 
"Laboring in water may offer some potential benefits, but delivering underwater does not seem to have clear advantages, and the risk of rare but serious consequences to a delivering baby's health is something women and providers should all be aware of," Dr. Meyer says. 
A few organizations do dispute these new recommendations including Waterbirth International, an advocacy group with the mission to make water birth an available option to all women. The group published a document that sites some of the benefits of water birth including:
Speeds up labor
Reduces blood pressure
Provides significant pain relief
Promotes relaxation
Conserves her energy
Reduces the need for drugs and interventions 
"Many labor and delivery units are equipped with tubs to be used by laboring women, and immersion in water for relaxation," Dr. Meyer says. "And pain relief is appealing to some but I would not advise delivery in the tub due to safety concerns and the fact that it does not provide any advantages to a normal birthing process."
Related Posts
Comments
About the Author
health enews staff is a group of experienced writers from our Advocate Health Care and Aurora Health Care sites, which also includes freelance or intern writers.