5 things you need to know about Botox for migraines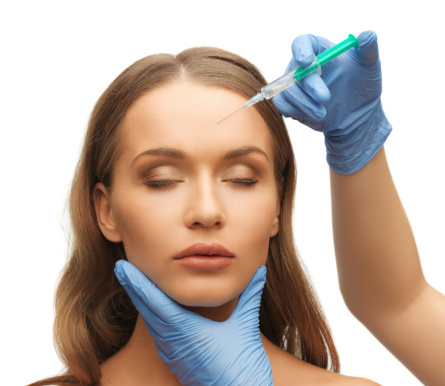 In 2010, the U.S. Food and Drug Administration (FDA) approved the use of Botox, or onabotulinumtoxinA, for the treatment of chronic migraine, a serious medical condition that affects an estimated 3.2 million Americans. 
Since then, thousands have sought relief for their aching heads from the muscle paralysis-inducer typically used for reducing skin wrinkles. But how do you know if Botox is right for you? Dr. Raina Gupta, neurologist at Advocate Illinois Masonic Medical Center in Chicago, shares five things you should know about Botox treatment of migraine. 
1. How bad do my headaches have to be?
Botox has been proven effective only for the worst clinical definition of migraine, chronic migraine. Chronic migraine sufferers experience a moderate to severe headache for more than 15 days out of the month, with the pain lasting for four hours or more at a time. Women are most affected by chronic migraine, which typically causes pain on one side of the head or forehead, sensitivity to light and sound and even nausea or vomiting. Other prescription treatments should be attempted first. Botox has not been proven effective for other types of headache, such as less frequent migraine and tension headaches. 
2. Botox is a toxin?
Botox is a toxin, but it is not poisonous. The FDA has provided full approval for the product to be used to treat chronic migraine. Botox is derived from the bacterial toxin that causes botulism, but has been determined safe in the doses provided by physicians. Many other medications are also considered toxins and are also dangerous, when taken at the wrong dosage.
 3. How does the Botox treatment work?
Scientists are still researching the exact nature of the effect of Botox on chronic migraine. It is suspected that, when injected into the head, neck and shoulder muscles, the toxin blocks certain chemicals from reaching the nerve endings that cause the migraine pain. The effectiveness of the drug is noticed about a week following the injection cycle, peaking around six weeks following and fading within about three months. Though some patients notice a difference following their first treatment, relief may not be felt until treatment is repeated two or three times. 
4. What does the treatment involve?
The full treatment with Botox for chronic migraine requires a series of small injections to seven key areas of the head, neck and shoulders. A total of 31 injections are required and cause little discomfort. The series of injections, if effective, are repeated every three months. 
5. What are the possible side effects?
When performed by your physician, Botox injections generally are safe. However, some side effects may occur. About 9 percent of patients in the clinical trials reported experiencing temporary neck pain, and about 5 percent experienced headaches. Other possible adverse reactions can include pain at the site of injection, temporary swelling or redness, and, in extreme cases, muscle weakness, drooping of the eyelid and difficulty swallowing or breathing. Women who are pregnant or breastfeeding should not use Botox. 
"Botox is a safe, effective treatment for chronic migraine that can reduce the dependency on other prescription medication for some people," says Dr. Gupta. "I definitely recommend this to my appropriate patients, as it's a great alternative or accompanying treatment."
Related Posts
Comments
About the Author
health enews staff is a group of experienced writers from our Advocate Health Care and Aurora Health Care sites, which also includes freelance or intern writers.