Committing to get fit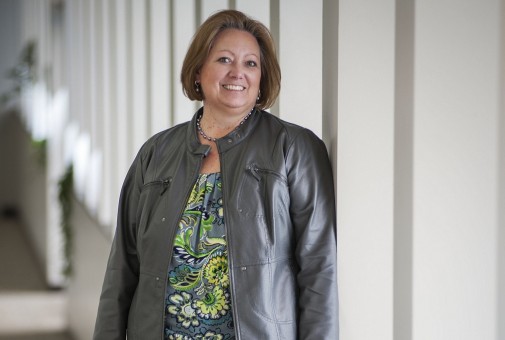 I don't know if it was the thought of my upcoming 60th birthday, or the fact that my son is graduating from college in a couple months, but I now feel the need to take care of "me."
So, I have made a commitment to get healthy. Being overweight all of my life, I went from one weight loss plan to another thinking I could read a book, sign up for Weight Watchers or other programs where you buy their foods. When I started those plans, I never felt like I do today-like I don't have to do this on my own-I have a team of people that can help me through this.
I work for the media and graphic design department at Downers Grove-Illinois based hospital system, Advocate Health Care, where I assist departments and employees on projects. Recently I was working with the Advocate Weight Management Program on creating some of their materials.
As I was amidst the project and learning more about the program, it sounded like a good plan for me. Then once I went to the orientation and talked to Tricia Ligon, manager of the program, I knew it was going to help me reach my goal. I'm not going to share my major goal of how many pounds I want to lose, because that seems so far away. So I am setting smaller goals at a time, with the first being to lose 20 pounds with my sights set of being more healthy and active.
The program has you meet with a physician, nutritionist, exercise physiologist and a behaviorist. The type of plan you choose determines how often you meet with them.
With two plans to choose from, I selected the "Low-Calorie Diet" which allows me to have one meal per day of lean meat and vegetables, a dairy snack and a fruit snack with the rest being meal replacements. I do have a husband to cook for so I wasn't going to cook for one person. The second plan is a "Very Low-Calorie Diet" with medical supervision and is based on meal replacements. These plans allow slightly larger weight losses that are monitored by the team.
So, this is the first day of the rest of my life – my healthier life. I am hoping this and future blogs will help others take that step for better health.
Related Posts
Comments
About the Author
Debi Jordan, health enews contributor, is senior account rep for the Advocate Health Care Media Center. She is sharing her weight loss journey.