Two sisters with unrelated heart defects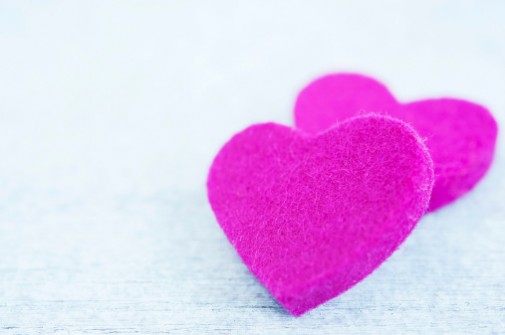 While every pregnancy differs, expecting a baby can be a most exciting—and sometimes disconcerting—time of a parent's life, filled with anticipation as well as questions.
That was certainly true for Emily LaVelle, mother of three from Hobart, Ind., who experienced two very different pregnancies, but with similar outcomes—two beautiful baby girls who were both born with congenital heart defects.
Allie, 9 years old, was born with pulmonary atresia with ventricular septal defect (VSD), and her 1-year-old sister, Brooklyn, was born with interrupted aortic arch with VSD and aortic stenosis. Physicians determined that Allie and Brooklyn's heart conditions were completely unrelated; genetics were not a factor in either case.
"It is very rare to have two siblings with two different forms of congenital heart defects," says Dr. Alexander Javois, a pediatric interventional cardiologist at Advocate Children's Hospital in Oak Lawn, Ill., and Allie's physician. "We have seen it before, but not very often."
Allie, was born in an Indiana hospital where doctors there discovered she had a heart murmur, even though ultrasounds performed throughout Emily's pregnancy had shown the infant as having a strong heartbeat. Allie was then transported to Advocate Children's Hospital, where only hours old and already a fighter, she underwent successful heart surgery to correct the rare and complex congenital heart defect.
"Allie's pulmonary valve did not develop, so she had no connection between her heart and lungs," explains Dr. Javois.
Nine years after Allie's birth, Emily became pregnant with Brooklyn, and this time she requested a Level II ultrasound, which is a more detailed sonogram that can evaluate the baby's organs and help detect any birth defects. From that test, she learned that her second daughter also had a heart defect but different from what Allie had.
Since Emily and her husband, Chris, were aware of Brooklyn's heart defects before she was born, they had more time to plan for her birth with a team of physicians at Advocate Children's Hospital.
"It was very nerve-wracking when Brooklyn was born; she spent her first few weeks in the NICU (neonatal intensive care unit). She appeared healthy, but we knew there were complications due to her heart defect," says Emily. "Chris and I were so grateful for the nurses and physicians who cared for Brooklyn and helped her get well enough to come home with us."
Even when a fetus has congenital heart disease, a woman's pregnancy can progress in completely normal fashion, showing no signs of concern, explains Dr. Javois.
To prevent learning by surprise that their newborn has a heart defect, "Parents should let their obstetrician know whether there is any family history of congenital heart problems," Dr. Javois says. "That then should prompt the obstetrician to perform a more detailed ultrasound."
While genetics didn't play a role in either Allie or Brooklyn's health issues, the girls do have an unbreakable bond as sisters.
Related Posts
Comments
About the Author
Julie Nakis, health enews contributor, is manager of public affairs at Advocate Children's Hospital. She earned her BA in communications from the University of Iowa – Go Hawkeyes! In her free time, she enjoys spending time with friends and family, exploring the city and cheering on the Chicago Cubs and Blackhawks.