Staying alert for signs of stroke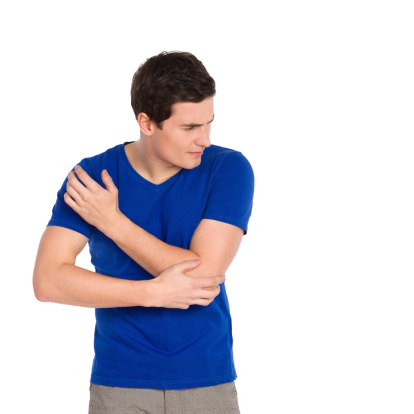 Stroke is the third leading cause of death in the United States and a leading cause of serious, long-term disability in adults. About 600,000 new strokes are reported in the U.S. each year, according to the National Institute of Neurological Disorders and Stroke (NIH).
May is National Stroke Awareness Month and May 6, is observed as Stroke Alert Day to increase public awareness of stroke and understanding the signs of a stroke. 
"The importance of stroke day is recognizing the leading factor for disability and loss to the workforce in United States," says Dr. Franco Campanella, a neurologist at Advocate Christ Medical Center's Neurosciences Institute in Oak Lawn, Illinois. "Quality of life is impacted severely by stroke, and recognizing its signs and symptoms will serve patients and their families." 
Although stroke can happen to anyone, certain risk factors can increase chances of a stroke. However, studies show that up to 80 percent of strokes can be prevented by working with a health care professional to reduce personal risk. It is important to manage personal risk and know how to recognize and respond to stroke warns the National Stroke Association. 
Because stroke injures the brain, you may not realize that you are having a stroke. To a bystander, someone having a stroke may just look unaware or confused. Stroke victims have the best chance if someone around them recognizes the symptoms and acts quickly. 
Know the signs to help you act F.A.S.T:
Face Drooping – Does one side of the face droop or is it numb? Ask the person to smile. Is the person's smile uneven? 
Arm Weakness – Is one arm weak or numb? Ask the person to raise both arms. Does one arm drift downward? 
Speech Difficulty – Is speech slurred? Is the person unable to speak or hard to understand? Ask the person to repeat a simple sentence, like "The sky is blue." Is the sentence repeated correctly?
Time to call 9-1-1 – If someone shows any of these symptoms, even if the symptoms go away, call 9-1-1 and get the person to the hospital immediately. Check the time so you'll know when the first symptoms appeared. 
"New MRI techniques that show new stroke within minutes, artery imaging that shows occlusion of cerebral vessels, and new monitoring techniques to uncover cardiac rhythm problems that lead to clots to the brain," Dr. Campanella says.
Related Posts
Comments
About the Author
health enews staff is a group of experienced writers from our Advocate Health Care and Aurora Health Care sites, which also includes freelance or intern writers.