U.S. cervical cancer rates greatly underestimated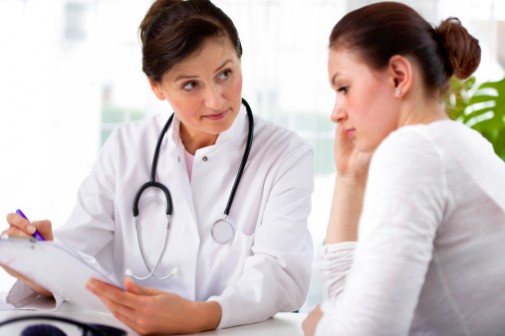 The incidence of cervical cancer in American women is up much higher than first thought, according to one new study, which reports a 55 percent increase in the condition between 2000 and 2009.
According to researchers at the University of Maryland School of Medicine, cervical cancer rates among women 65 to 69 years old, particularly African-Americans, are higher than originally thought, in direct contradiction to current U.S. screening guidelines that end routine PAP smears for women as early as age 65, provided the previous 10 years of tests have been normal.
Previously, estimates put the U.S. rate of cervical cancer at about 12 in 100,000 women, peaking and leveling off between the ages of 40 to 44. However, the study, published in the journal Cancer, shows those estimates did not correct for hysterectomies that women may have had. When accounting for women who report having a hysterectomy and are, therefore, no longer at risk for cervical cancer, the researchers found that the rate of incidence jumped to 18.6 cases in 100,000 American women.
The findings show the incidence of cervical cancer for U.S. women actually peaks a full 25 years later than originally thought, between the ages of 65 and 69, finding 27.4 cases per 100,000 women—84 percent higher than the previously reported rate of 14.8 cases per 100,000 women.
Among Caucasian women ages 65 to 69, the rate was 24.7 cases per 100,000, compared to the previously reported rate of 13.5 cases per 100,000. And the rate for African-American women ages 65 to 69 was 53 cases per 100,000, as opposed to 23.5 cases per 100,000. The researchers reported that African-American women had higher cancer rates at nearly all ages compared with Caucasian women.
"The higher rates of cervical cancer after correction for hysterectomy highlight the fact that, although a large proportion of cervical cancer has been prevented through early detection and treatment, it remains a significant problem," the study authors say in a press release. They say their findings stress the need for widespread vaccination for protection from the human papillomavirus (HPV), a sexually transmitted virus show to cause nearly all cervical cancers.
"This is a very interesting study that brings up some very important findings," says Dr. Lori Weinberg, gynecological oncologist at Advocate Illinois Masonic Medical Center in Chicago. "It shows that, just when the current guidelines recommend stopping screening, women are actually at the peak of their risk."
Dr. Weinberg says it may be worthwhile to consider continuing PAP testing for women who have not had a hysterectomy until age 70.
"Eventually, with the HPV vaccine, we should see an improvement in these numbers—in about 20 to 30 years," she says.
Dr. Weinberg says more study is needed, however, as this current research is based on data from only 13 states and does not correct for women who may have had partial hysterectomies, who may yet be at risk of developing cervical cancer.
"But I would err on the side of caution and continue to screen healthy women later in life," she says.
Related Posts
Comments
About the Author
health enews staff is a group of experienced writers from our Advocate Health Care and Aurora Health Care sites, which also includes freelance or intern writers.