Why some athletes choke at key moments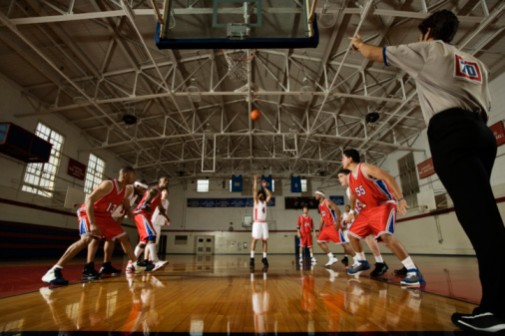 How does a professional athlete miss a game winning shot in the last second of a championship game when they have made that same shot thousands of times before? It's likely due to the athlete's increased stress and anxiety in that pressure-filled moment, according to a study presented to the British Psychological Society.
Researchers tested the anticipation and coordination of 18 active young adults while they were practicing and during competition. During competitive trials, the participants' ability to anticipate and coordinate actions similar to catching a ball or hitting a moving object were much worse than in practice trials. Anxiety levels were also much higher during competitive trials compared to practice trials.
"Our research indicates that heightened cognitive anxiety, brought on by the competitive scenario really does affect performance abilities in physically active people — and the same is likely to apply even for trained athletes," said Dr. Michael Duncan, lead author of the study and associate head of the Department of Applied Sciences and Health at Coventry University, in a statement.
While it may be impossible for athletes to avoid choking under pressure, preparing for competitions can help relieve some anxiety. Here are a few tips from the experts:
Visualize what is going to happen during the game so you are mentally prepared for what is coming.
Expose yourself to competition. "The more games you play or races you run, the better you will be able to handle situations where you are under pressure," says Jen Heggaton, a fitness specialist at the Good Samaritan Health and Wellness Center in Downers Grove, Illinois.
Practice. Feel comfortable and confident with your skills so that you will be prepared for what you are going up against.
Think about what you are doing rather than how you are doing.
"Instead of focusing on your performance, focus on the fresh air, the grass or the pavement you are running on. This will help you to stay calmer during the event," Heggaton says.
So the next time you see a football player drop a game-winning pass, a hockey player miss a shot on a wide open goal or a basketball player miss a layup, know that their mistake was probably not due to a lack of effort or talent but rather heightened anxiety.
Related Posts
Comments
About the Author
health enews staff is a group of experienced writers from our Advocate Aurora Health sites, which also includes freelance or intern writers.