Can exercise make you a sharper thinker?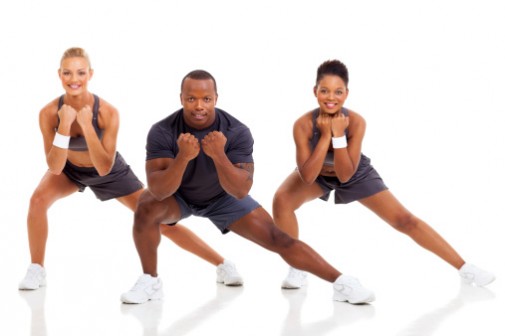 It's a fact that exercising helps the body physically, but a new study shows there are mental benefits too. No matter what age you are, it's not too late to improve your mental capacity with exercise.
University of Minnesota's professor of public health Dr. David R. Jacobs and colleagues from universities in the U.S. and overseas took a look at a large collection of data that was composed from the Cardia study.
The study, which started in the mid-1980s, gathered thousands of men and women ages 18-30 and had them undergo tests to determine their cholesterol levels and blood pressure among other measures. Several of the volunteers were also asked to complete a treadmill run in which they walked at an increasing pace until they couldn't run any further.
The average time on the treadmill was 10 minutes, which shows most of the volunteers were moderately fit. Then twenty-five years later, many of the original volunteers (now ages 43-54) were asked to repeat the treadmill test. Most of them quit sooner than before with a new average time of seven minutes or less. However, there were a few who lasted longer the second time around.
The volunteers also then completed a sequence of cognitive tests which measured their memory and executive function; executive function is the ability to make accurate judgments quickly. The participants had to recall words and differentiate colors from texts. For example, the word "blue" would appear on a screen in red ink, and they would identify the color and not the word.
The results showed that in general the participants who were the most fit as young adults did the best on the cognitive tests as older adults. For each additional minute a young adult was able to run, one additional word was recalled and fewer mistakes were made when differentiating colors and texts when older.
These results signify around one year's worth decrease in the age of your brain. Dr. Jacobs, said in a statement, "In other studies, every additional word that someone remembered on the memory test in middle age was associated with nearly a 20 percent decrease in the risk of developing dementia".
Dr. Timothy Mikesell, neurologist with Advocate Medical Group in Chicago and Park Ridge, Illinois, says, "We already know exercise has definite health benefits, reducing your risk of heart, Parkinson's disease and dementia. This is just further evidence that being physically active, even later in life, is a must."
Dr. Mikesell says it's important to note that the physical activity must be vigorous to realize a real preventive health benefit for stroke.
"It's not just about walking," he says. "You need to be active enough to break a sweat. And you should be consistent, working out at least four times a week."
Everyone wants to look and feel young, so why not incorporate exercise into your daily routine to not only feel better but to think better too?
Related Posts
Comments
About the Author
health enews staff is a group of experienced writers from our Advocate Aurora Health sites, which also includes freelance or intern writers.