Premature menopause may lead to mental decline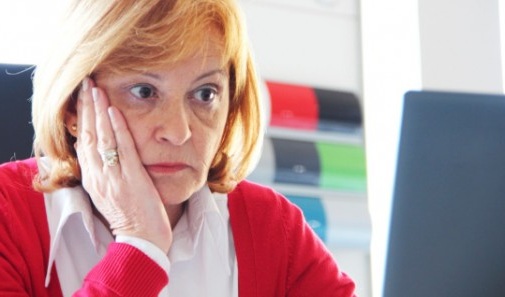 For older women, menopause can cause many frustrating symptoms, including hot flashes, difficulty sleeping and headaches. When it comes to premature menopause—which can begin at or around age 40—the side effects may be even more serious.
According to a new study published in BJOB: An International Journal of Obstetrics and Gynaecology, women with premature or early menopause are at greater risk for declines in memory and mental function later in life.
Researchers analyzed more than 4,800 women who underwent cognitive tests at the beginning of the study as well as after two, four and seven years. Premature menopause was reported in about 8 percent of the participants, while 13 percent had early menopause (between the ages of 41 and 45).
Compared to women experiencing natural menopause beyond age 50, women with premature menopause were 40 percent more likely to perform poorly on verbal fluency and visual memory tests. Additionally, premenopausal women had a 35 percent greater risk of psychomotor speed decline (coordination between the brain and muscles facilitating movement). The study found no association between premature menopause and dementia.
According to Dr. Rachel Kulsak, obstetrician/gynecologist at Advocate Sherman Hospital in Elgin, Illinois, premature menopause (below the age of 40) is seen in certain medical and genetic conditions, but is also the result of surgical removal of the ovaries. As a result, she acknowledges that patients considering surgery should be counseled on the possible risks of cognitive decline later in life.
"Many women consider surgery due to endometriosis or because they are concerned about their risk of ovarian cancer, perhaps because of family history or the BRCA1 or BRCA 2 gene," Dr. Kulsak says. "I think this study is an excellent springboard for discussion when counseling patients for surgery."
The study also found that hormone replacement therapy (HRT) may improve visual memory but at the risk of increasing verbal decline. "HRT doesn't appear to address all aspects of cognitive decline that is seen in premature and natural menopause," Dr. Kulsak says. "Natural estrogen in the body has unique protective benefits that can't be replicated or put into a prescription."
To help reduce the risk of cognitive decline, Dr. Kulsak recommends lifestyle changes, including a healthy diet made up of whole foods, plenty of water, regular exercise and adequate sleep. "Estrogen is associated with many protective benefits for women, notably heart disease prevention and strong bones," Dr. Kulsak says. "Making healthy changes to your lifestyle is key to offset this risk of cognitive decline as a result of this loss of estrogen."
Related Posts
Comments
About the Author
health enews staff is a group of experienced writers from our Advocate Aurora Health sites, which also includes freelance or intern writers.