Could the MMRV vaccine have adverse effects?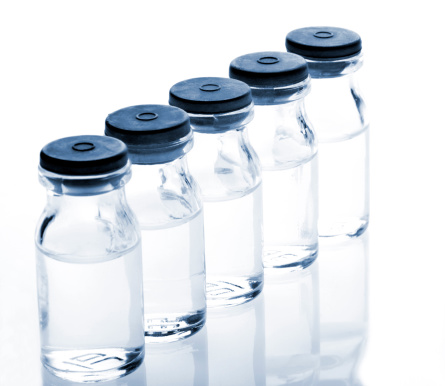 As a mom or dad, it can be heartbreaking to watch your child get their scheduled vaccinations, but many parents would agree that contracting the diseases their child is being inoculated for would be a far worse alternative than the few seconds of pain.
The combined vaccine for measles–mumps–rubella–varicella, commonly known as MMRV was developed for young children to reduce the number of needles they receive. However, the combined vaccine has been associated with slightly higher rates of febrile seizures (convulsions brought on by high fevers).
To determine whether there is an increased risk of febrile seizures from the combined vaccine, researchers looked at data on 227,774 children aged 12 to 23 months who received either the MMR+V or the MMRV vaccine between 2006 and 2012 in Alberta, Canada. The researchers found a slight increase in the relative risk of febrile seizure with the MMRV vaccine compared with the MMR+V vaccine — about 1 excess seizure for every 2,841 doses administered in the 7- to 10-day period after vaccination.
Although this rate is double that for the MMR+V vaccine, the absolute risk is relatively small. The researchers suggest counselling parents about the risk of fever and to use children's fever medication to alleviate symptoms. "The research does show that there is a very slight increased risk for seizure after the combined MMR+V vaccine compared to getting them separate," says Dr. Aaron Traeger, pediatrician with Advocate Medical Group in Bloomington – Normal , IL. "Because of this we presently give them separately with the MMR at 12 months and the Varicella at 15 months unless the family requests the combo vaccine."
Two versions of MMRV are used in North America. Canada uses the Priorix-Tetra formulation, as does Australia, Italy and Germany; the United States uses ProQuad. Priorix-Tetra is also approved for use in many member states of the European Union. This study's findings are consistent with the results of a study of the US version of the vaccine. "Knowing this level of detail about the potential risks of the vaccine really shows how safe our vaccine system in this country is," adds Traeger.
Related Posts
Comments
About the Author
health enews staff is a group of experienced writers from our Advocate Aurora Health sites, which also includes freelance or intern writers.