Can fasting reduce your chance of diabetes?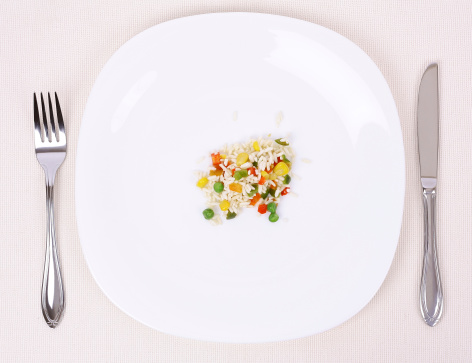 According to the American Diabetes Association, an estimated 86 million adults age 20 and older have prediabetes, the condition in which blood sugar, or glucose, levels are considered higher than normal, but aren't yet high enough to be diagnosed as Type 2 diabetes.
And that's up from an estimated 79 million adult Americans in just 2010, according to the statistics.
However, there's new research that shows periodic, water-only fasting may be the answer to stopping and even reversing prediabetes. Researchers at Intermountain Heart Institute at Intermountain Medical Center in Murray, Utah, found that, after a 10 to 12-hour fast, the body's self defenses are activated, causing a scavenging of energy resources that pulls LDL, or bad, cholesterol from the cells. The research is unclear on how the body uses the LDL, but it was found that, over multiple fastings, the total LDL is reduced in the body.
"Fasting has the potential to become an important health intervention," said Dr. Benjamin Horne, director of cardiovascular and genetic epidemiology at the Intermountain Medical Center Heart Institute and lead researcher on the study. "Though we've studied fasting and its health benefits for years, we didn't know why fasting could provide the health benefits we observed."
This study builds upon prior research by the team, which looked at the effects of one-day fasting. This study looked at men and women between the ages of 30 and 69 with at least three metabolic risk factors, including:
A large waistline
A high triglyceride level
A low HDL, or good, cholesterol level
High blood pressure
High fasting blood sugar
Participants were of different weights, some obese and some not, the researchers reported, where previous fasting research only examined obese participants and focused on weight loss due to fasting. Though weight loss did occur in the Intermountain Medical Center study, three pounds over six weeks, the main focus of the study was diabetes intervention, they say.
"When we studied the effects of fasting in apparently healthy people, cholesterol levels increased during the one-time 24-hour fast," said Dr. Horne. "The changes that were most interesting or unexpected were all related to metabolic health and diabetes risk. Together with our prior studies that showed decades of routine fasting were associated with a lower risk of diabetes and coronary artery disease, this led us to think that fasting is most impactful for reducing the risk of diabetes and related metabolic problems."
According to Dr. Vinita Bhagia, endocrinologist at Advocate Illinois Masonic Medical Center in Chicago, these new findings are preliminary, but exciting.
"This is not a big surprise, because it goes along with what we already know about weight loss and diabetes treatment," she says. "The more weight a person has, the more resistant they will be to insulin and insulin resistance is the basic pathophysiology behind Type 2 diabetes."
Though fasting is not yet a standard of care for patients who may be prediabetic, Dr. Bhagia says it is an area she will keep an interested eye on for her patients.
Related Posts
Comments
About the Author
health enews staff is a group of experienced writers from our Advocate Aurora Health sites, which also includes freelance or intern writers.