Are shin splints cause for concern?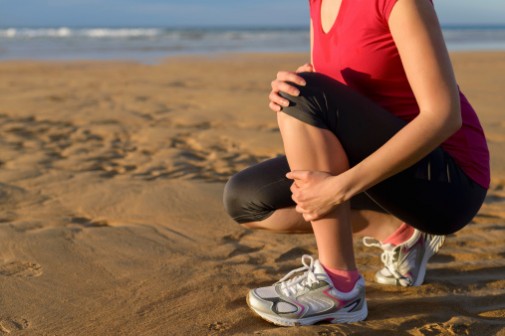 Warm weather means getting active outdoors, including signing up for those summer fun runs, walks and races. But with more activity, the potential for injury goes up.
'Shin splints' are a common injury for runners or active people who may feel sharp pains on the inner side of the shinbone, also known as the tibia. But what exactly is a shin splint and when should you seek medical attention?
The medical terminology for the injury is medial tibial stress syndrome (MTSS). According to one study, published in the Journal of Athletic Training, MTSS is known for being one of the most common sports-associated lower leg injuries, and accounts for nearly 16 percent of injuries for runners.
Dr. Kara Vormittag, Family Medicine physician specializing in Sports Medicine with Advocate Medical Group in Park Ridge, Ill., says this injury should always be taken seriously.
She says some of the symptoms include: throbbing pains in the shins, pain during and following exercise and can also be sore to touch.
"This type of injury can eventually result in other problems, including stress fractures," she says. "If someone continues to run or exercise with this injury, a person can also alter their gait mechanics, which may result in problems further up the kinetic chain – in the knees, hips and back."
Dr. Vormittag says an MTSS injury is more associated with people who are "flat footed" and a stabilizing or more supportive shoe can be helpful.
To ease pain, Dr. Vormittag recommends ice, stretching and avoiding heavy impact, but if you are not seeing any improvement in one to two weeks, she says to seek medical evaluation.
Dr. Vormittag says pain similar to MTSS could also mean it is chronic exertional compartment syndrome, when swelling occurs within a compartment of the leg. This type of more severe injury is caused by overuse, especially during exercise, when muscle and nerves are affected, causing swelling, pain and could even affect movement in the leg.
"A sports medicine physician can help diagnose and treat these injuries to avoid the condition worsening," she says.
Related Posts
Comments
About the Author
Sarah Scroggins, health enews contributor, is the director of social media at Advocate Aurora Health. She has a BA and MA in Communications. When not on social media, she loves reading a good book (or audiobook), watching the latest Netflix series and teaching a college night class.