Using words to heal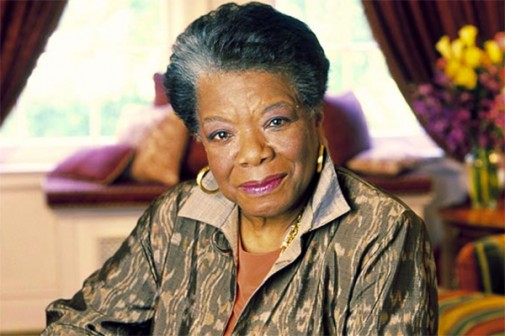 In late May, the world mourned the passing of Dr. Maya Angelou, who was revered as one of the most prolific American authors, poets and civil rights activists. Angelou was known for her inspiring words, which shed light on the beauty and injustices of the world.
Oprah Winfrey once said, "I don't know anyone who understands the power of words more than Maya Angelou. I've been in her home at a party and someone telling a homophobic joke or making fun of someone in a derogatory way and watched her invite them to leave or stop them in mid-sentence and say, 'Not in my house you won't!'"
According to Angelou, "Words are things; I'm convinced you must be careful about the words you use." Psychology Today shares that same sentiment: A single word can make the difference between liking or disliking a person. If a friend describes the person you are about to meet for the first time as untrustworthy, you will be predisposed to view that person as untrustworthy, regardless of the person's actual level of trustworthiness. The single word, "untrustworthy," creates a filter, or primacy effect, that predisposes you to view the person you are about to meet as untrustworthy. Thereafter, you will tend to view everything that person says or does as untrustworthy.
Dr. Gabrielle Roberts, a clinical psychologist at Advocate Children's Hospital, in Oak Lawn, Ill., explains that words are among our most powerful tools.
"The words we hear, those we choose—and those we choose to omit—lay the groundwork for our relationships with others, our view of ourselves and our perception of the world," says Roberts. "Words can predispose us to like or dislike something or someone, and they can influence those things that we hold as truths."
"Words are intimately tied to our emotional experience and make a significant impression on us from birth," she adds.
According to Roberts, scientific research has demonstrated that we have a relatively strong memory for emotional experiences and, in particular, negative emotional experiences. While thought to serve an adaptive function from an evolutionary standpoint (that is, helping us to avoid future threats and danger), the memory of such experiences can also be very psychologically distressing. "In the context of verbal abuse or emotional abuse, the negative things one may repeatedly hear can shape one's self-image and lead to problems such as low self-esteem, depression and anxiety" says Roberts.
Roberts offers four tips for using words in ways that motivate and heal:
1)    Use "I" statements: When you are at odds with someone or trying to help them understand your point of view, describe what you feel instead of what they did.
2)    Note the positive: At any age, we all want to feel appreciated. Whether it's a friend, child, employee or romantic partner, finding and commenting on positive things that they do—big or small—will make them feel valued.
3)    Stop and think. We have all heard it before, but it is simply good advice. Hurtful words seem to flood out with ease when we are angry.
4)    Describe what you want, not what you don't want. When you need someone to change his or her behavior, describe the behavior that you want to see, instead of that which you do not want.
Related Posts
Comments
About the Author
health enews staff is a group of experienced writers from our Advocate Aurora Health sites, which also includes freelance or intern writers.