Growing number of elective early births increase risks for newborns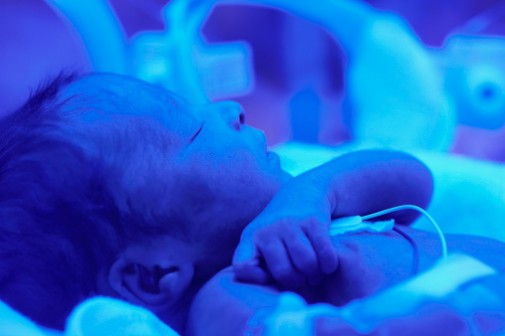 Normal gestation time for a baby is 40 weeks. There's a growing trend, however, where nearly one in 25 babies is born earlier than medically necessary. A new study says that this trend puts newborns at risk for considerable health issues.
The study, published in the July issue of the journal Medical Care, examined 7.3 million uncomplicated births during a span of 15 years. With 4 million births a year, researchers concluded that early elective deliveries that were not medically justified made up between 3 and 4 percent of annual U.S. births or about nearly 40,000 babies. Research revealed that the health outcomes of these newborns were worse than those who experienced full-term births.
According to the study, early-term cesarean sections more than doubled the chance a baby would need ventilation or experience respiratory distress. The infant's hospital stay was also lengthened by both early-term cesareans as well as early-term induced labor.
Dr. Vibha Thaker, a neonatologist at Advocate Good Samaritan Hospital in Downers Grove, Ill., agrees with the study's findings. "These babies are at high risk for neonatal ICU admissions, breathing difficulties and other issues such as the need for tube feeding, apnea (forgetting to breathe), increased jaundice and difficult extra-uterine transition (where the newborn has difficulty establishing adequate breathing and circulation soon after birth)," explains Dr. Thaker.
"Once the baby gets admitted to the neonatal ICU, the baby gets separated from the mother and this disrupts the natural mother-baby bonding process and early breast feeding," she says.
Dr. Jeffrey George, director of neonatology at Advocate Children's Hospital in Park Ridge, Ill., adds that the health risks do not just occur at birth. "The literature has shown that infants born prior to 39 weeks gestational age face a greater risk (as high as 20 percent) of both short- and long-term adverse outcomes including respiratory complications, infections and hypoglycemia," says Dr. George.
"Several agencies, including the American College of Obstetricians and Gynecologists recommend against non-medically indicated deliveries (both vaginally and cesarean) prior to 39 weeks because of these potential neonatal adverse outcomes, in addition to the potential risk to mothers," he adds.
One such recommendation is Reducing Early Elective Deliveries, a national quality improvement (QI) initiative led by the March of Dimes. A QI toolkit, "Elimination of Non-Medically Indicated (Elective) Deliveries Before 39 Weeks Gestational Age," is made available to support hospitals in eliminating these early non-medically indicated deliveries, says Dr. George.
"The birthing hospitals within the Advocate Health Care System strongly support this QI initiative and are leading the charge in reducing early elective deliveries," adds Dr. George.
Related Posts
Comments
About the Author
health enews staff is a group of experienced writers from our Advocate Health Care and Aurora Health Care sites, which also includes freelance or intern writers.