Alcoholism deaths: 1 in 10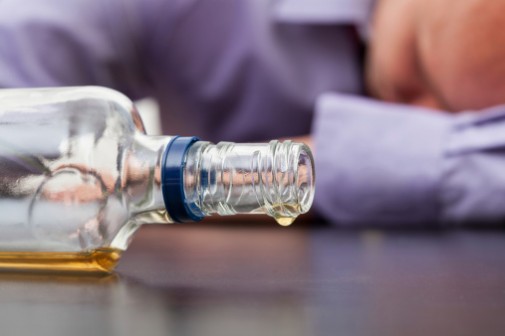 A new report released last week from the Centers for Disease Control and Prevention (CDC) is sending out a message. One in 10 deaths for adults ages 20 to 64-years-old in the U.S. are in result of excessive alcohol consumption.
The report, published in Preventing Chronic Disease, revealed that nearly 88,000 deaths between 2006 and 2010 were due to alcohol overuse. According to the CDC, many illnesses are closely related to long-term excessive drinking, including breast cancer, liver and heart disease, as well as short-term effects including violence, alcohol poisoning and car crashes.
The report, using data collected from the Alcohol-Related Disease Impact (ARDI) application, also notes shortened life spans by nearly 30 years for those with excessive alcohol use.
"Excessive alcohol use is a leading cause of preventable death that kills many Americans in the prime of their lives," said Ursula E. Bauer, Ph.D., M.P.H., director of the CDC's National Center for Chronic Disease Prevention and Health Promotion, in the CDC release. "We need to redouble our efforts to implement scientifically proven public health approaches to reduce this tragic loss of life and the huge economic costs that result."
Statistics show that nearly 70 percent of the alcohol-related deaths were males and working-age adults. Those under 21-years-old accounted for 5 percent of the deaths.
The CDC defines excessive alcohol use in two categories: binge and heavy drinking. Binge drinking is defined as four or more drinks in one sitting for women, five for men; while heavy drinking is eight or more drinks for women each week, 15 for men.
"Binge drinking takes a tremendous toll on your body," says Dr. Adam Rubinstein, an internal medicine physician with Advocate Condell Medical Center in Libertyville, Ill. "Over time, binge drinking raises blood pressure and can significantly damage your liver. I typically tell patients that if they are going to drink at all, I'd rather they have one glass of wine with dinner each night rather than four or five glasses of wine in one sitting one time a week because of the negative impact of that kind of binge drinking."
"CDC is working with partners to support the implementation of strategies for preventing excessive alcohol use that are recommended by the Community Preventive Services Task Force, which can help reduce the health and social cost of this dangerous risk behavior," said one of the reports lead authors, Robert Brewer, M.D., M.S.P.H., head of CDC's Alcohol Program, in the CDC release.
To get more information on alcoholism and prevention, click here.
Related Posts
Comments
About the Author
Sarah Scroggins, health enews contributor, is the director of social media at Advocate Aurora Health. She has a BA and MA in Communications. When not on social media, she loves reading a good book (or audiobook), watching the latest Netflix series and teaching a college night class.