Rheumatic fever on the rise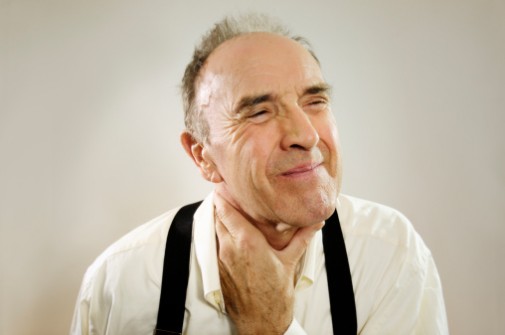 The growing number of immigrants arriving in the United States, many of them living in poor, underserved communities, has prompted concerns about a potential resurgence in cases of rheumatic fever, a disease that can damage the heart valves.
That's the word from Dr. Thomas Levin, a cardiologist at Advocate Christ Medical Center in Oak Lawn, Ill., who attributes many of the cases of rheumatic fever to limited access to medical treatment.
Although overall incidence of the disease remains low in the U.S., "the condition is most common in communities where people do not routinely visit a doctor or cannot afford antibiotics to treat infections," Dr. Levin says.
He says that, in the U.S., individuals between the ages of 50 and 60 are more likely to develop rheumatic fever. In less developed countries, the disease more commonly occurs in younger individuals in their late teens, 20s and 30s.
Rheumatic fever frequently develops when the strep throat bacteria, streptococcus, is left untreated or is not fully treated. The illness typically develops two to three weeks after a streptococcal infection. Although the potentially life-threatening disease is capable of causing severe damage to all of the body's systems, it poses the greatest danger to the heart where it can permanently damage heart valves, ultimately leading to heart failure.
Most commonly affected by rheumatic fever is the mitral valve, located between the left atrium and the left ventricle of the heart. Damage to the mitral valve can lead to mitral stenosis, a condition in which the valve is unable to open fully, thereby restricting blood flow.
"Mitral valve stenosis can become a very significant problem. Sooner or later, a patient with this condition will develop signs of exertional breathlessness, leg swelling and heart failure," Dr. Levin says.
"Many of these patients need a catheter-based procedure – mitral valvuloplasty — to open the mitral valve," he says. "Other patients, particularly those with a leaky valve, will need to have the mitral valve replaced."
Although signs of rheumatic fever generally develop within weeks or months of an infection, the disease may take years to develop in some cases, he says.
"Rheumatic heart disease is insidious. Someone can have a strep infection as a child and not have any detectable problems for decades," Dr. Levin says.
Dr. Levin advises that persons experiencing symptoms such as unusual shortness of breath, fatigue or chest pain are urged to visit a doctor. He says an echocardiogram, a simple, non-invasive test that uses high-pitched sound waves that can be performed to check for valvular disease.
"The most important thing to do to prevent not only rheumatic heart disease, but also rheumatic kidney disease, is to complete the full course of antibiotics when you have strep throat." Dr. Levin says. "Even if you are feeling better once you begin a course of antibiotics, you need to continue taking them for the full, prescribed amount of time."
Related Posts
Comments
About the Author
Holly Brenza, health enews contributor, is the public affairs coordinator at Advocate Children's Hospital. She is a graduate of the University of Illinois at Chicago. In her free time, Holly enjoys reading, watching the White Sox and Blackhawks, playing with her dog, Bear and running her cats' Instagram account, @strangefurthings.