Living gluten-free: The college years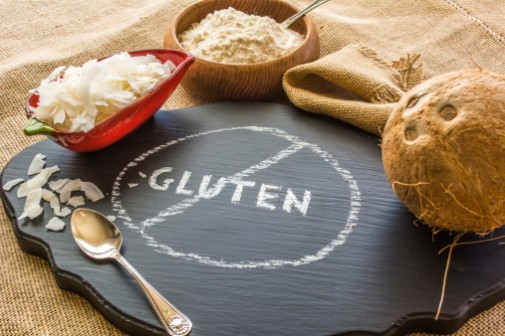 For those with celiac disease, the gluten-free diet is not a choice, but a necessity. Luckily, most children with celiac disease have the benefit of their parents to help them maintain their gluten-free diet.
But at some point though these little ones leave the nest to embark on a new gluten-free life at college. As exciting as heading off to college is, transitioning with a gluten-free diet can be challenging. It is doable, however, with the appropriate amount of preparation.
One of the biggest challenges for new college students is the responsibility of the diet itself.
"They need to become experts about their diet and understand the diet fully," says Carrie Ek, registered dietitian at Advocate Children's Hospital in Park Ridge, Ill. "Some kids may have parents who've done most of the work up to this point, but kids now need tobecome the expert on the gluten-free diet. This creates confidence when working with dining services."
Knowledge is power, and if new college students aren't armed with knowledge about their gluten-free diet, then they put their health at risk. Having a solid understanding of food is critical.
"So many people don't even cook nowadays so they don't know, for example, that there are breadcrumbs in meatballs. You have to really think things through a lot," explains Ek, who works with young celiac patients on nutrition education.
Take ownership
With knowledge comes responsibility, which means that new college students will have to take matters into their own hands where their diet is concerned. Ek says it's important that new college students—not their parents—communicate with the school about their dietary restrictions.
"Some research was conducted that found that the majority of kids who go away to college and need to eat gluten-free don't tell the food service at their schools," she says. "They need to directly ask for what they need."
The real issue in food service is cross contact. Those with celiac disease cannot have gluten products found in grains such as wheat, barley and rye. If the food service is having scrambled eggs, for example, they can't be prepared in the same pan or on the same grill that was used to make pancakes. "Even a small breadcrumb can cause health issues," Ek adds.
Unfortunately, schools do not always know how to handle this issue, but having a registered dietitian on staff may help to offer proper guidance. Ek says that new college students can reach out to the food service company at school beforehand and even check the school's menu online to make sure it's gluten-free or has gluten-free offerings. Schools have a legal obligation to provide safe food for students.
Keep a stash
If food options are limited at dining halls, it's important for new college students to have a good supply of food in their dorm room, Ek says. "Sometimes people get really anxious about not having enough food. If people are in situations where they can't eat what others are eating, it creates anxiety," she says.
Ek recommends ordering food online so students can easily replenish their stock. She adds that keeping it simple also helps.
"Eat simple foods, like plain meats, beef, chicken, fish, pork, and stay away from anything breaded or with soy sauce. Vegetables are naturally gluten-free so choose things like corn, rice and potatoes. Also, nuts, peanut butter, dried fruit, popcorn and most corn chips and rice cakes. These are all naturally gluten-free, and stay with minimally processed foods. People want processed special gluten-free foods, such as cookies, but like everyone else it is unhealthy to eat too much of those foods," she says.
Set firm boundaries
Another concern that comes into play is how to handle food sharing with roommates. "There are certain things that need to be separate because of potential cross contact issues," Ek says.
The top five things that Ek recommends students on a gluten-free diet keep separate are:
Toaster
Jelly jar
Mayonnaise
Anything that requires a knife to be stuck into it
Ek also recommends using squeeze bottles for condiments, although most are gluten-free, and labeling can be useful too.
"Labels on containers in the fridge marked with 'gluten-free' can be helpful," Ek says, adding, "Also always put your food on a clean plate vs. on the countertop to prevent any possible cross contact."
No matter how new college students make the transition with their gluten-free diet, Ek says self-advocacy is critical. "Be confident about it and know what you need better than anyone else," she says.
She adds that it's also important to understand that mistakes will happen.
"It's unrealistic to expect that mistakes won't be made on the student's part and food service workers' part. Just learn from it, try to correct it and move on. Most mistakes by food service are unintentional," she says. "Try to think back to when you were first starting the gluten-free diet. Don't beat yourself up. It's never going to be a perfect system, so just do the best you can in the situation."
Related Posts
Comments
About the Author
health enews staff is a group of experienced writers from our Advocate Aurora Health sites, which also includes freelance or intern writers.