Living life to the fullest with Down syndrome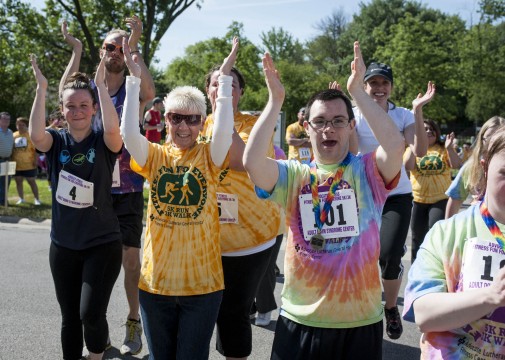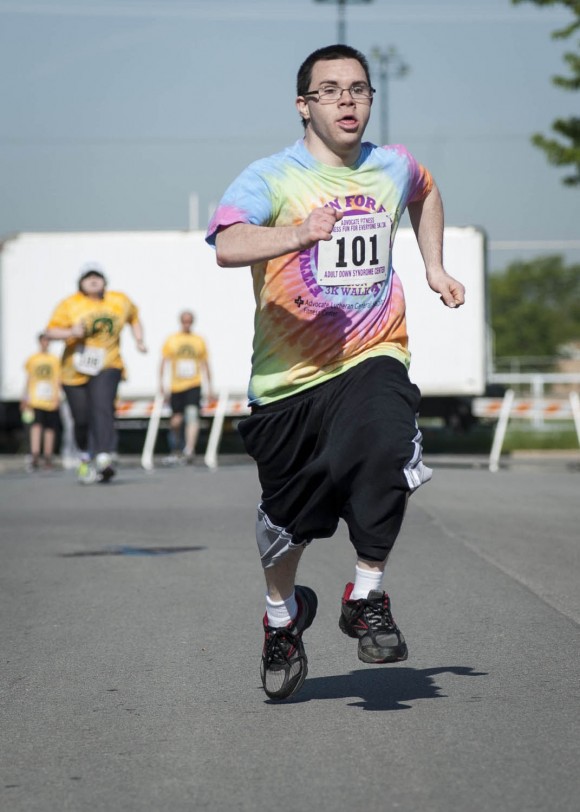 Anthony Coppola's family describes him as an exercise enthusiast. A man with Down syndrome, this 26-year-old runs and bikes daily and moves to the music in a weekly Zumba class. If that isn't enough, he watches his caloric intake and makes healthy food choices – grabbing for fruits and vegetables instead of chips, bread and sweet treats – each and every day.
Anthony's life today looks much different than it did seven years ago when he weighed an additional 70 pounds.
"His knees hurt," recalls Denise Coppola, Anthony's mother. "It was difficult for him to participate in sports. He didn't have the energy he does now."
His weight gain started at age nine. Then at 19, tipping the scales at 220 pounds in his five-feet-tall stature, Anthony was diagnosed with hypothyroidism. It was then his life started to take a turn for the better.
"We gave Anthony the medication he needed, which helped to regulate his weight," says Dr. Brian Chicoine, medical director of the Advocate Medical Group Adult Down Syndrome Center in Park Ridge, Ill.
The Center also helped to educate Anthony on appropriate portion sizes and healthy foods to eat.
His mother supported Anthony every step of the way, by bringing only healthy foods into their home, eliminating temptations when sweet or salty cravings intensified.
And then a couple of new physically fit role models entered Anthony's life.
"Anthony wanted to be 'skinny' like Ben and Dan," Anthony's mother notes. Ben is a healthy living program instructor at an agency Anthony receives life skill services. Dan is the boyfriend of one of Anthony's three sisters.
In addition to medical treatment, the "triple threat approach" – healthy eating education, fatty and sugary food elimination, and physically fit role model exposure – turned out to be the right mix for Anthony.
"It's been a slow process, and a lot of hard work, but Anthony has made the connection of what it takes to lose weight. And he continues to make healthy choices," his mother adds.
Anthony is now known as the "salad king." And he continues to stay active, going above and beyond his daily and weekly exercise routines.
Most recently, he participated in Advocate's 2nd Annual Fitness, Fun for Everyone 5K Run/3K Walk – sprinting to the finish line – and then shaking it off during a Zumba demonstration.
"I feel good," Anthony smiles, following the event.
All proceeds raised at the fun run/walk benefit the Adult Down Syndrome Center and its patients.
Anthony has since competed in the Illinois Special Olympics Summer Games at Illinois State University where Anthony earned a bronze medal in the 50-meter run.
"As a physician, I couldn't be prouder to see Anthony so successfully stick to a healthy lifestyle plan," Dr. Chicoine says.
Related Posts
Comments
About the Author
Karyn Odway is a guest contributor for health enews.