Youth baseball shoulder injuries on the rise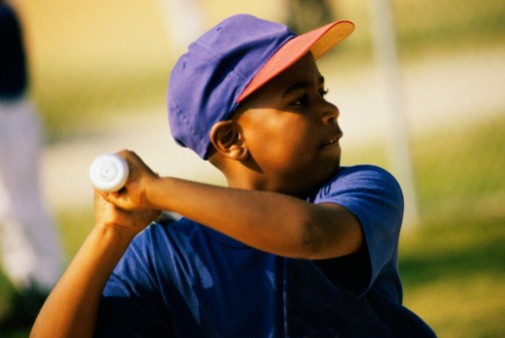 For kids, baseball is not only fun, but a great way to stay active.
However, a greater number of kids today are experiencing shoulder injuries known as "Little League Shoulder (LLS)," reports a new study from Boston Children's Hospital. LLS is defined as an injury to the growth plate in the upper arm that can lead to stress fractures and severe pain.
The American Orthopedic Society for Sports Medicine's (AOSSM) finds that these injuries are becoming more frequent.
Dr. Steven Chudik, an orthopedic surgeon on staff at Advocate Good Samaritan Hospital in Downers Grove, Ill., says he is seeing a rise in this trend as well.
"I am seeing more and more young athletes in my practice with overuse injuries," Dr. Chudik says. "I attribute this to the fact that children are participating in sports at a younger age, playing year-round, playing/practicing too often at too high of an intensity level and not taking the proper rest/recovery time between activities."
The study identifies risk factors for spotting and preventing this injury. First, researchers say it is important to know the main causes of LLS:
Repeated overhead throwing with improper mechanics – It is important that children playing baseball, especially those that are pitchers, learn the correct mechanics to help protect their shoulder and elbow from serious injuries.
Lack of muscle strength and endurance – Again for pitchers, it is important for their arm to be in good muscular condition. If you are going to expect a lot of throws, make sure that their arm is strong enough to handle it.
Too much throwing – Today, overuse in players starts early and can be seen in the professional ranks too. Experts recommend that your child gets proper rest between games and practices.
In the study, researchers reviewed nearly 100 cases of LLS in the past decade, and determined based on their symptoms and capabilities what the most identifying risk factors are.
The risk factors were as follows, in order of most prevalent to least:
Reduced range of motion in check-ups
Elbow pain
Other mechanical symptoms
If your child complains of any of these symptoms and plays sports, Dr. Chudik recommends to talking to a physician to get it checked out.
Researchers say LLS can have long-term effects on an athlete's ability with treatment normally involving simple rest, physical therapy or even changing the player's position on the field.
Related Posts
Comments
About the Author
health enews staff is a group of experienced writers from our Advocate Aurora Health sites, which also includes freelance or intern writers.