A connection between autism and pesticides?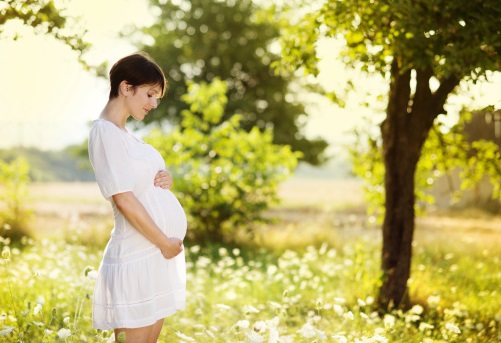 A recent study revealed pregnant women who live within a mile of where commercial pesticides were used put them at greater risk of having a child with autism.
Published by the journal Environmental Health Perspectives, the study reported the risk increases for women living near farms, golf courses or public spaces that used pesticides during the last trimester of their pregnancy. That same research, however, has been questioned and has made officials wary of calling it conclusive.
Autism is a developmental disability that causes social, communication and language problems. One in 68 children is now diagnosed with autism, according to the U.S. Centers for Disease Control and Prevention. Autism appears to have its roots in very early brain development. Yet the most obvious signs of autism tend to emerge between 2 and 3 years of age. There's no known cure for the disorder and no definitive cause.
Root cause?
The same chemicals that allow farmers to grow abundant, attractive produce and poultry sometimes contain pesticides.
"Pregnant women should definitely not be around pesticides. It is something that can be harmful for the mother and the child," says Dr. Judith A. Cothran, obstetrician and gynecologist on staff at Advocate Trinity Hospital in Chicago.
However, Dr. Cothran views preliminary studies as just that. "We should be careful not to state something as an unequivocally known fact just yet," she says. "We should discuss things we know for sure like pregnant women shouldn't be changing the litter boxes for their cats because there are chemicals that they don't need to be around."
In the study, researchers recruited nearly 1,000 families with children who were 2 to 5 years old at the time of the study. About 486 of those children had a confirmed diagnosis of autism. Another 168 had some other kind of developmental delay, and 316 were developing as expected.
Officials have pointed out several flaws in the study. Researchers weren't able to collect blood or urine samples to directly measure pesticides since the mothers were tested after they gave birth. In addition, the study examined four different classes of chemicals so no one can pinpoint which specific substance was the guilty party.
Take precautions
Dr. Cothran believes there's much more research that needs to be done before anything is conclusive. She warns pregnant women that they should definitely heed other more researched information on what could be dangerous to themselves and their child.
She also says expecting mothers should avoid raw meat and fishes and anything that should be pasteurized but is not. "Even something as small as the apple cider that you get at a farmer's markets in the fall might be something that is more dangerous than people would think," Dr. Cothran says.
Dr. Cothran also noted that some mothers believe they should eat nothing but organic foods while pregnant. That might seem healthier in many cases, but there are also organic products that are not pasteurized and could cause some of the same issues as processed foods, she explains.
Related Posts
Comments
About the Author
health enews staff is a group of experienced writers from our Advocate Aurora Health sites, which also includes freelance or intern writers.