4 foods to fight fatigue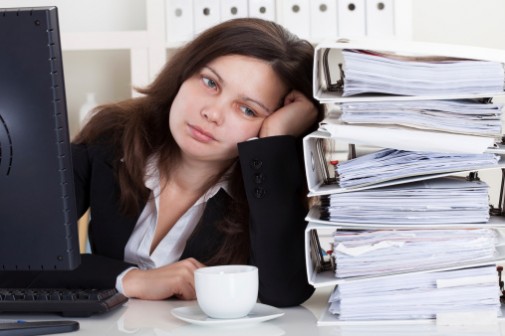 According to the most recent National Health Interview Survey, about 25 percent of Americans often feel very tired or exhausted. Many factors produce fatigue, including lack of rest, excessive activity, poor physical condition and stress, but an unbalanced diet can be a key element in being unable to recuperate.
Planning a balanced, nutrient-rich diet of complex carbohydrates, proteins, minerals and vitamins is vital in fighting against extreme exhaustion. Experts say iron rich foods like eggs should be staples in your diet, along with a sufficient amount of vitamin C, found in fruits and vegetables to absorb iron and magnesium.
"Vitamins and minerals in your diet are generally supplemental, unless you have a deficiency," says Dr. Shah Aziz Alam, a family medicine physician at Advocate Trinity Hospital in Chicago. "I encourage my patients to improve their diet with more fruits and vegetables because it can provide everything they need to avoid the synthetic route."
Doctors say it is important to drink enough liquids, at least three quarts per day, as dehydration can also cause extreme fatigue. It's also advised to cut down on caffeine, which may provide the energy you need, but results in a crash later.
For a more holistic approach, incorporate super foods, which promote health benefits above and beyond the basic nutrients.
And experts say the best way to combat fatigue more directly is focusing on boosting your intake of the following four minerals to revitalize your lifestyle and fight off midday sluggishness:
Iron is an essential protein that provides oxygen to muscles. It's vital for growth, development, normal cellular functioning and synthesis of some hormones and connective tissue. The most plentiful foods you'll find with iron are breakfast cereals and eastern oysters. If you're looking for something a little easier to work into your day, try dark chocolate.
Magnesium is composed of more than 300 enzyme systems that regulate diverse reactions in the body, including protein synthesis, muscle and nerve function, blood glucose control and blood pressure regulation. Roasted almonds and spinach are great sources. Other green leafy vegetables, such as kale, legumes, nuts, and seeds work as well.
Zinc plays a role in immune function, helping recharge the body after illness which tends to bring on cases of chronic fatigue. The body has no specialized zinc storage system so a daily intake of zinc is required to maintain a constant healthy state. Good sources can be found in honey, oysters, ginger, dried fruits, lean beef and corn kernels.
Phosphorus is the most abundant mineral in the body after calcium. It is necessary to capture, transfer, and store energy, for the formation of the bone structure, and for nervous system and brain functions. A lack of phosphorus can cause weakness, mental confusion, loss of appetite, anemia, and a generally low resistance to illnesses. Find it in honey, white fish, brewers' yeast, walnuts, figs, mushrooms, onion, and cauliflower.
Related Posts
Comments
About the Author
health enews staff is a group of experienced writers from our Advocate Aurora Health sites, which also includes freelance or intern writers.