New cancer classifications could mean better treatment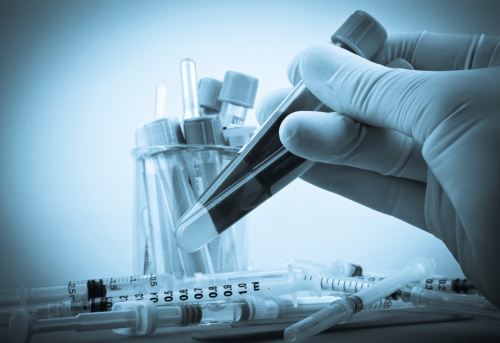 A key to modern cancer treatment has been the classification of the cancerous tumor—where in the patient's body it occurred and how quickly it's growing. Now, however, researchers are recommending the reclassification of some cancers based on genetic analysis.
The study, published online last week by the medical journal Cell, analyzed 3,527 tumor specimens from 12 different cancer types. The researchers from Oregon Health Sciences University in Portland, Ore., and the Van Andel Research Institute in Grand Rapids, Mich., found that 10 percent of patients would be better treated with targeted genetic information on their tumors.
The new study is based on research from the Cancer Genome Atlas Project of the National Cancer Institute at the National Institutes of Health. According to the findings, the research "provides independent and clinically relevant prognostic information above and beyond tumor stage and primary tissue-of-origin," the authors write.
Based on the study, the researchers concluded that one in 10 patients would be better serve by diagnosis of their cancer through genetic data rather where the tumor was found in the body. This information, in turn, would lead to better treatment.
In particular, the most drastic results were shown in the cases of bladder and breast cancers. The research found at least three subtypes of bladder cancer, which were, in turn, shown to be very similar in genetic structure to cancers of the lung, head and neck.
According to Dr. Paige Dorn of Advocate Illinois Masonic Medical Center in Chicago, these important findings might explain why one patient with cancer may respond differently to treatment than another patient with a cancer of the same organ.
"This research is particularly important, as it could potentially allow re-classification of cancers based on their underlying genetics rather than the tissue of origin," she says. "This could, in turn, results in personalization of treatment plans based on an underlying molecular signature. Though more studies are needed, this research lays the groundwork for future clinical trials that test the possibility of tailoring therapy to each individual's tumor based on its cellular make-up."
Related Posts
Comments
About the Author
health enews staff is a group of experienced writers from our Advocate Aurora Health sites, which also includes freelance or intern writers.