Cracking the code of clinical trials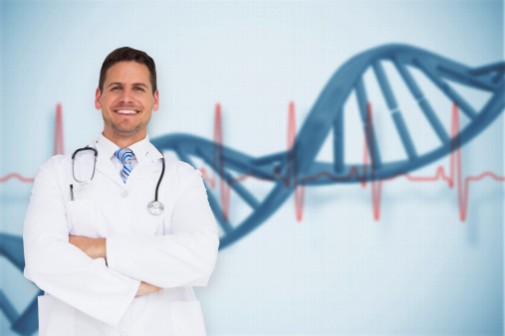 News about discovering possible cures for cancer is a cause for celebration, not only for those in the medical and scientific communities, but for people with cancer and their loved ones as well.  But how do these breakthroughs happen?
It starts with research. Clinical trials are research studies that examine diseases like cancer to bring us closer to finding answers about treatment and prevention.
Many hospitals offer patients the option to participate in clinical trials, but some patients don't understand—or even fear—clinical trials.
health enews asked Dr. Mebea Aklilu, medical oncologist at Advocate Illinois Masonic Medical Center's Cancer Institute in Chicago, about the ins and outs of participating in clinical trials, and how they can benefit participating patients as well as future generations.
What is a clinical trial?
Dr. Aklilu: There are two types of clinical trials—interventional and observational. Both types of studies compare a new approach to the standard method of care or compare two current standards of care.
Interventional studies ask participants to receive a specific drug or make changes to their behavior, such as a change in diet. Observational studies record a patient's lifestyle and how it may or may not impact overall health.
How do I get involved in a clinical trial?
Dr. Aklilu: Typically, your doctor will offer you the opportunity to participate if you are eligible. You will receive information such as the reason for the study, what information will be gathered from the participants and detailed responsibilities for participants.
If you are interested in participating in a clinical trial, talk to your doctor or do some research online to see what clinical trials are available at your hospital or in your community. You can search for studies at clinicaltrials.gov.
Are clinical trials safe?
Dr. Aklilu: Patient safety is always top priority in any clinical trial. If there is any sign of harm for a patient, that trial is stopped immediately.
Studies must allow participants to withdraw at any time. In addition, every participant must sign an informed consent document. Informed consent requires each participant to receive information about the potential risks, benefits and alternatives to participating in the study. If you are in a clinical trial, you will know what information is being collected and what procedures may be performed. No one can do anything to you without your knowledge.
What can a clinical trial do for me?
Dr. Aklilu: Clinical trials study what could be the next standard for treating disease—sometimes they push the envelope in treatments in which the current standard of care is not as effective. Through clinical trials, you have the opportunity to access innovative new treatments before they become widely available.
In addition, participation in clinical trials not only helps patients receive new treatment options, it also helps researchers learn about these diseases so they can find ways to prevent and treat diseases in future generations.
Related Posts
Comments
About the Author
health enews staff is a group of experienced writers from our Advocate Health Care and Aurora Health Care sites, which also includes freelance or intern writers.