Many women don't choose breast reconstruction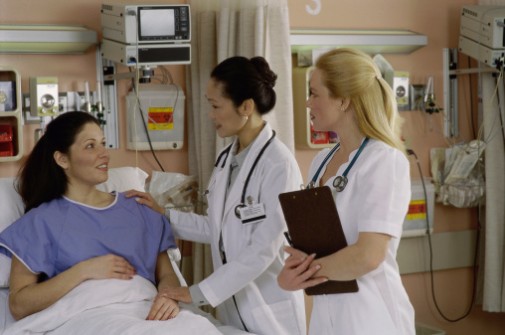 After a mastectomy, women have a choice to make whether they will undergo breast reconstruction surgery or not. A new study published in the journal JAMA Surgery took a look at the choices women make.
Researchers analyzed a government survey of nearly 500 women who had breast cancer between 2005 and 2007 and were in remission for at least four years. Their hopes were to find out the amount of women who had the surgery, what were the factors behind their decision, as well as if they were happy with their choice years later.
Results showed that 42 percent of women underwent the breast reconstruction surgery. Researchers pointed out one of the most common reasons women did not have the surgery was because they wanted focus on their treatment above all else.
They also found that 36 percent of the women had a fear of the breast implants used for reconstruction.
If a woman chose to have the surgery or not, researchers said nearly 90 percent of them were still content with their choice four years after.
Lead researcher Dr. Monica Morrow, chief of breast surgery at Memorial Sloan Kettering Cancer Center, said in a statement, that one of the reasons for this study, "is that there has been lots of discussion that the rate of breast reconstruction is too low."
Morrow said that nearly 18 percent were not aware the reconstruction surgery was an option. Study leaders hope clinicians will take more time to start these conversations about all options.
"There is no 'right' number of women who should be getting reconstruction," Morrow said, in a statement. "When you are faced with a life-threatening illness, reconstruction may not be the first thing on your mind."
Dr. David Shifrin, plastic and reconstructive surgeon with Advocate Medical Group, says that women have the choice to undergo breast reconstruction surgery immediately after a mastectomy or can decide later on to have the procedure.
"For breast cancer patients who undergo mastectomies, we help them determine the most appropriate type of breast reconstruction, if any," Shifrin says. "A physician will help determine if immediate or delayed reconstruction is best."
For more information on breast health, visit StoriesOfTheGirls.com.
Related Posts
Comments
About the Author
Sarah Scroggins, health enews contributor, is the director of social media at Advocate Aurora Health. She has a BA and MA in Communications. When not on social media, she loves reading a good book (or audiobook), watching the latest Netflix series and teaching a college night class.