Don't sweat the small stuff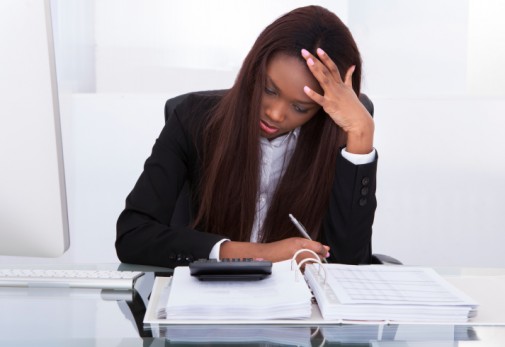 Everybody feels stressed from time to time, but for some, chronic stress might be more harmful.
New research from Concordia University has found a way to identify those most susceptible to stress. The findings could prove to be a huge help for people looking to manage their stress, and for health care professionals working to stop stress before it gets out of control.
Concordia psychology professor Jean-Philippe Gouin followed 76 university students during periods of lower stress at the beginning of term and higher stress during the exam period. Although all students experience similar challenges during finals, only some of them develop significant distress, according to the findings, published this month in the journal Stress.
Researchers recorded participants' heart rate variability while they were relaxing and while they were thinking about things they tend to worry about most. They also tracked participants' moods at a time of low stress early in the semester and at a time of high stress right before exams. They found that those who exhibited a less variable heartbeat when they started worrying were more likely to be highly stressed later on, when faced with finals.
"At rest, a more variable heartbeat is a good thing. It shows that your parasympathetic nervous system is hard at work," said Gouin, who holds a Canada Research Chair in Chronic Stress and Health. "That's the system that's responsible for the 'rest-and-digest' state of being — the opposite of 'fight-or-flight.' The rest-and-digest phase puts you in a calm state that allows you to conserve and replenish your energy."
"When you're facing a real threat in your life, a regular heartbeat helps you deal with the situation. If you encounter a lion in the jungle, you want your heartbeat to stay at consistently high levels so that you can run away as fast as you can," says Gouin. "But if your body shows the same reaction when you worry about something that may or may not happen — like failing an exam — then you might be more susceptible to stress."
The findings could be helpful to physicians when helping their patients deal with stress, which if not managed can lead to sleeplessness and irritability and more serious conditions such as depression, diabetes, ulcers and heart disease.
"By pinpointing those most vulnerable to stress, we can intervene before they hit the breaking point," said Dr. Jennifer DeBruler, an Advocate Medical Group physician practicing at Advocate Condell Medical Center.
DeBruler recommends stepping up your exercise routine when you feel stress slowly boiling over. A healthy diet also is important, she said.
Medical officials also said people need to take a deep breath and prioritize. And while it may be harder than it seems, especially for those who suffer from high stress, medical experts have one simple message: don't dwell on something for too long.
Related Posts
Comments
About the Author
health enews staff is a group of experienced writers from our Advocate Aurora Health sites, which also includes freelance or intern writers.