Alarming increase in antibiotic failure rates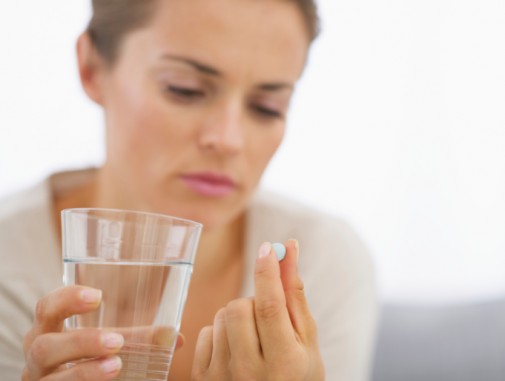 Have you ever been prescribed an antibiotic that proved ineffective in treating an infection? If so, you are not alone. Widely prescribed, antibiotics are failing to defeat common infections and doing so at an alarming rate, according to a new study.
Researchers at Cardiff University found that the failure rate for antibiotics increased by 12 percent during a 22-year-period — from 1991 to 2012. The study, published in the British Medical Journal, examined 11 million courses of antibiotic treatments to measure how often the medication failed to treat four common illnesses – upper and lower respiratory tract infections, skin and soft tissue infections and middle-ear infections.
Data for the study were pulled from the Clinical Practice Research Datalink, a research database that encompasses nearly 700 primary care practices in the United Kingdom and includes drug prescriptions, medical history, test results and hospital referrals for more than 14 million patients.
Antibiotic treatment failure was defined when a patient required an alternative antibiotic drug within a month, admitted to the hospital due to an infection within 30 days, suffered complicating factors relating to infection or died from infection related conditions.
The Centers for Disease Control and Prevention estimates at least 2 million people are found to be resistant to antibiotics in the United States each year, and at least 230,000 people die each year as a direct result of their infections.
Lead researcher, Professor Craig Currie from Cardiff University, said, "There is a strong link between the rise in antibiotic treatment failure and an increase in prescriptions."
"Between 2000 and 2012, the proportion of infections being treated with antibiotics rose from 60 percent to 65 percent. This is the same period in which we see the biggest increase in antibiotic failure rates. These episodes of failure were most striking when the antibiotic selected was not considered first choice for the condition treated."
"More often than not, antibiotics are failing in outpatient settings because they are not being used to treat bacterial infections but viral infections, which does not become cured with antibiotics," said Joseph Levato, pharmacy clinical coordinator at Advocate Christ Medical Center in Oak Lawn, Ill. "Symptoms of a virus and bacterial infection can overlap, which causes many patients to be given antibiotics to treat a viral infection."
The data suggest that primary care physicians can help contain rises in antibiotic treatment failure by managing patients' expectations and carefully considering whether each antibiotic prescription is justified, researchers conclude. If a decision is made to prescribe an antibiotic, the choice should follow current guidelines regarding first line drugs, study investigators say.
Dr. Stephen Sokalski, chief of infectious disease and epidemiology at Christ Medical Center, says the reason for antibiotic failure in a hospital setting is different than outpatient.
"When patients are critically ill and the cause of infection is unknown, an antibiotic might be given to the patient that isn't effective in treating the bacteria and they must be switched to a different antibiotic. Critically ill patients will benefit from broad-spectrum antibiotics that combat a range of bacteria at the same time."
Related Posts
Comments
About the Author
Julie Nakis, health enews contributor, is manager of public affairs at Advocate Children's Hospital. She earned her BA in communications from the University of Iowa – Go Hawkeyes! In her free time, she enjoys spending time with friends and family, exploring the city and cheering on the Chicago Cubs and Blackhawks.