Can radiation doses be reduced?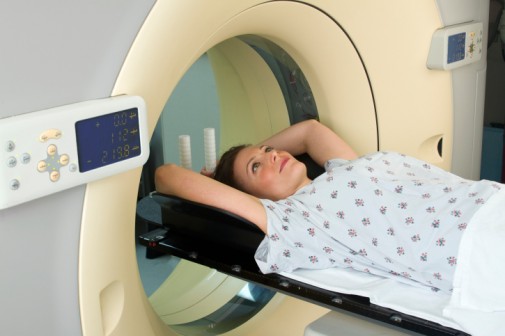 Technology has significantly improved a physician's ability to diagnose health care problems earlier and more precisely. X-rays and CT scans (computed tomography) have given medical experts a firsthand view inside the body. These technologies produce valuable pictures that lead to more accurate diagnoses.
But, both tests emit ionizing radiation. And, while all of us are exposed to some level of radiation in our natural surroundings, is there a chance we can reduce the dose or amount of radiation given off by these tests? If so, would there be a benefit to patients?
Today radiologists at Advocate Lutheran General Hospital and Advocate Children's Hospital in Park Ridge, Ill., are studying whether or not the average amount of radiation during a CT scan could be reduced, while still maintaining the quality of the picture a physician is seeing. With the assistance of new technology incorporated into the CT scanner itself, lower doses of radiation are now being delivered, without compromising quality.
"Advocate Lutheran General Hospital and its radiologists are leading the way in the nation with our research in regard to dosing," says Dr. Lisa Laurent, chairman, CT medical directors for Downers Grove, Ill., health system, Advocate Health Care.  "We believe that this is an important issue that requires best thought and best practices to make a difference for our patients."
Dr. Laurent encourages patients to ask questions about radiation doses when considering a facility for an imaging procedure.
"It is okay to ask," Dr. Laurent says.  "When making an appointment, ask this simple question. Does your department exercise dose reduction strategies?"
To determine the quality of an imaging facility, Dr. Laurent adds that patients should ask additional questions: Is the facility accredited by the American College of Radiology? Are radiologists board-certified and fellowship trained? Does the department do clinical research?
All of these factors, according to Dr. Laurent, are signs of quality in imaging. Learn more in this video.
Related Posts
Comments
About the Author
Mickey Ramirez, health enews contributor, is the director of Brand Services. He enjoys kimchi, honesty and a room with a view. He claims to not be a writer, but he occasionally learns information that is just too important to keep to himself.