Don't fear the colonoscopy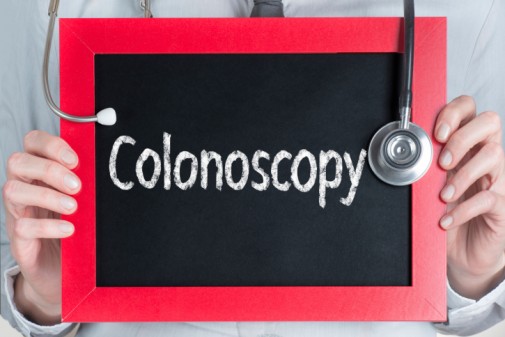 Don't fear the colonoscopy.
That is the message being sent by gastroenterologists after a recent study in the Journal of General Internal Medicine explored the possibility that some Americans may undergo colonoscopies too often.
"The fact is that we are only screening about 60 percent of people who should get colonoscopies," says Dr. Lawrence Kosinski, gastroenterologist on staff at Advocate Sherman Hospital in Elgin, Ill. "The one thing we don't want to do is discourage people from having a colonoscopy on the basis that they are being done too often. That is just not the case."
Current national guidelines set by the American Gastroenterological Association (AGA) recommends that every person 50 years old and older should have a colonoscopy every 10 years. For the African-American demographic, it is recommended that they start at age 45.
And, if a person is someone with a family history of colorectal cancer, meaning that they are one line away on a family tree from someone who has had it, rule of thumb is to get screened at age 50 or 10 years within the date the family member was diagnosed, Dr. Kosinski says.
"We are talking about if your mother, father, sister or brother has been diagnosed," Dr. Kosinski says, who is also a board member of the AGA. "If your mom was diagnosed with colon cancer when she was 80, that doesn't mean you need it before you turn 50. But, if she was diagnosed when she was 50, you should get it at 40."
Guidelines also recommend surveillance colonoscopies for adults with pre-cancerous polyps called adenomas. Depending on the severity, surveillance colonoscopies could take place every six months to five years.
In the study, a research team headed by Dr. Gina Kruse of Massachusetts General Hospital in Boston, Mass., found that 88 percent of follow-up screening colonoscopies and one in every two surveillance colonoscopies were done earlier than guidelines recommend.
"People need to realize the difference between a screening colonoscopy and a surveillance colonoscopy," Dr. Kosinski says. "We are not doing enough screening colonoscopies. Those who need to be re-checked because of a polyp fall into the surveillance category, and that is where we are seeing a lack of compliance with guidelines."
The average age of someone coming in for their first screening colonoscopy at Sherman Hospital is 58-years-old and doctors are seeing more severe cancer cases because the screening was not performed at the appropriate time.
When considering a screening colonoscopy, it is vital patients use a physician who is board-certified and preforming the procedure in a licensed, accredited facility with the appropriate preparation, sedation and monitoring, Dr. Kosinski says.
"A quality colonoscopy includes the right person, prep and appropriate sedation," Dr. Kosinski says. "We have to focus on quality of the procedure, then we can avoid the fear. One quality colonoscopy is more important than all the surveillance ones those with polyps can have."
Related Posts
Comments
About the Author
health enews staff is a group of experienced writers from our Advocate Aurora Health sites, which also includes freelance or intern writers.