Using improv to tackle anxiety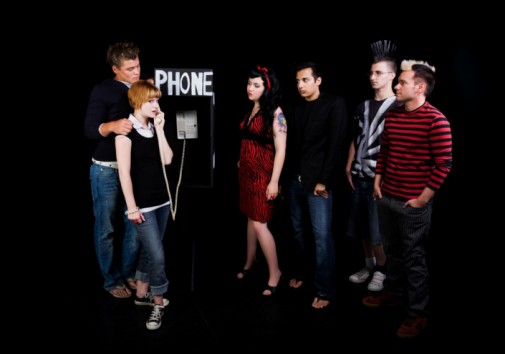 Laughter (and learning how to create it) may just be the best medicine for some individuals with social anxiety disorder. The Second City comedy theatre in Chicago is using classes in improvisation to help those with social anxiety overcome their fears. According to their website, Second City's Improv for Anxiety class combines ensemble-based improve with cognitive behavioral therapy (CBT).  Second City partners with the Panic Anxiety Recovery Center (PARC) to offer the 8-week class.
Individuals with social anxiety become very anxious and self-conscious in everyday social situations. They have an intense, persistent, and chronic fear of being watched and judged by others, and of doing things that will embarrass them.
"This approach directly challenges the beliefs of people with social anxiety disorder," says Dr. Brent Sylvester, psychologist with Advocate Medical Group in Normal, Illinois.
"Improv involves taking risks," Piero Procaccani, instructor for The Second City Training Center in Chicago, told Medscape Medical News. "We start from a place of acceptance, with the ground rule that everything you say is right." He also offers some of the principles of improvisation that can be used to build confidence:
Reserve judgment of yourself and others.
Be in the moment.
Be others focused.
Be willing to take action.
"Most anxiety disorders involve a sense of predicting the worst and overcoming the disorder requires experiencing the situation that was feared and learning that the consequences are not nearly as severe as expected," says Dr. Sylvester.
"What Second City offers are experiences that help people to refute those fears. First, there is the experience of seeing other people behave in ways that are "less than perfect" as they attempt improv. Secondly, because it is an improv experience, participants may feel a certain willingness to let go of their need to be perfect, which would help them face their fear and learn firsthand that dreaded outcomes are very improbable. The corrective experience is vital to overcoming the anxiety."
Related Posts
Comments
About the Author
Lynn Hutley, health enews contributor, is coordinator of public affairs and marketing at Advocate BroMenn Medical Center and Advocate Eureka Hospital in central Illinois. Having grown up in a family-owned drug store, it is no surprise that Lynn has spent almost 18 years working in the health care industry. She has a degree in human resources management from Illinois State University and is always ready to tackle Trivia Night.