Soda could be a cause of cell aging, study says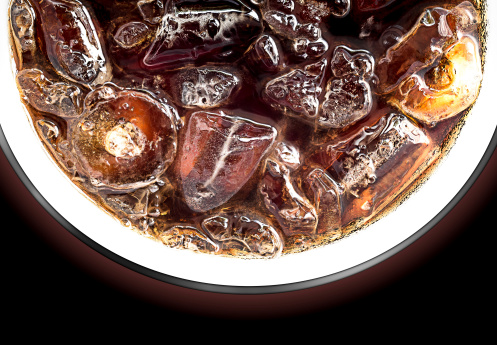 In the U.S., a sugary carbonated beverage can go by many names: in the North, it's called pop, in the East and West, it's soda, and in the South, no matter the brand, it's Coke. But no matter what they're called, there is no argument about the dangers of regularly drinking sugary sodas, which can lead to diabetes, kidney disease and even cancer. However, new information from West Coast researchers points to one more potential soda side effect – cell aging.
In a study from the University of California-San Francisco (UCSF), scientists found that people who consumed large amounts of soda generally had shorter telomeres in their white blood cells than those who drank sugary drinks less frequently. Telomeres are segments of DNA at the ends of chromosomes that protect the genetic data that makes it possible for cells to reproduce. Shortened telomeres accelerate the aging process.
This discovery comes on the heels of a growing body of research that suggests that sugary drinks, sodas in particular, are responsible for a host of health problems, including the obesity epidemic in the United States.
"Regular consumption of sugar-sweetened sodas might influence disease development, not only by straining the body's metabolic control of sugars, but also through accelerated cellular aging of tissues," Elissa Epel, senior author of the study and professor of psychiatry at UCSF, said.
The study, published in the American Journal of Public Health, used data from 5,309 respondents to the National Health and Nutrition Survey. Participants had their telomeres measured in 1999 and again in 2002.  The respondents who had consumed at least 20 ounces of sugary soda every day had far shorter telomeres than those who didn't.
The extent to which those telomeres shortened is significant: according to the researchers, those participants who drank 20 ounces of soda every day over that 4-year period shortened their telomeres to the equivalent of an additional 4.6 years of aging. The study authors note that level of aging would be comparable to smoking cigarettes over that same period of time.
The shortening of telomeres has been linked to pre-diabetic conditions like resistance to insulin and inflammation, as well as coronary heart disease and damage to tissue throughout the body. But just as unhealthy behavior can shorten telomeres, the study's authors say, healthy activities like diet and exercise can lengthen them.
"It is critical to understand both dietary factors that may shorten telomeres, as well as dietary factors that may lengthen telomeres," lead author Cindy Leung of UCSF said. "Here it appeared that the only beverage consumption that had a measurable negative association with telomere length was the consumption of sugared soda."
Still, even though the effects of drinking sodas may be reversible, there are better alternatives that could prevent any damage in the first place.
"There are many great alternatives to drinking soda," says Barbara Melendi, Registered Dietitian Nutritionist with Advocate Illinois Masonic Medical Center in Chicago. "Infusing water with strawberries or cucumbers is a great way to get great flavor in a drink without adding calories."
Related Posts
Comments
About the Author
health enews staff is a group of experienced writers from our Advocate Aurora Health sites, which also includes freelance or intern writers.