The liver and pancreas: 'Fascinating' organs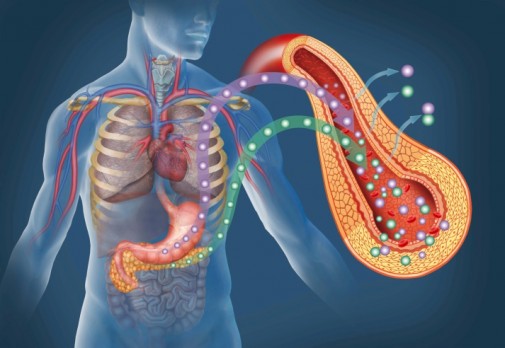 Dr. John Brems' experience with the liver and pancreas spans decades.
The director of the Center for Advanced Liver and Pancreatic Care at Elgin-based Advocate Sherman Hospital specializes in the surgical treatment of liver and pancreatic diseases. Over the years, he has performed thousands of liver transplants, major liver resections and liver-heart transplants.
He helped create the center, which opened in 2011 – offering progressive procedures and techniques to treat a wide range of liver and pancreatic cancers and diseases.
Dr. Brems received his medical degree from Saint Louis University School of Medicine and served as chief resident at Saint Louis University Hospital. He completed his fellowship in hepatobiliary surgery and liver transplantation at Ronald Reagan UCLA Medical Center, where he was the first liver fellow in school history.
Over the years, Dr. Brems worked at the Scripps Clinic in La Jolla, Calif., where he was part of the medical team that cared for Mother Teresa. He later founded and directed Scripps' Center for Liver Disease before spending 14 years as professor of surgery and director of intra-abdominal organ transplantation at Loyola University Medical Center in Maywood, Ill.
"The liver has always fascinated me," Dr. Brems says. "It's a mysterious organ with more than 100 functions. And then there's the pancreas, a very special organ with its functionality and difficult location to get to in the body."
Dr. Brems discusses his two favorite organs, his philosophies, and the importance of treating each patient like a family member:
What is your philosophy when treating patients?
Dr. Brems: It's very simple, treat every patient as if he or she is my own family member. We try to treat the patient, not the disease, meaning that when patients come to me with any type of pancreatic or liver problem, I always look at them as if they're my own family member and what I would want done for them. There are many ups and downs with these types of diseases. You want to be there to treat the patient, not the disease.
Why is experience so important when dealing with liver and pancreatic diseases?
Dr. Brems: With these types of diseases and cancers, experience is very important because there are very unique situations that can occur. The more experience you have, the more things you have seen, the better able you are to handle what may arise. I've also interacted with many people who are involved in this field. I think that's what's most important since I came here, having the experience and the wherewithal to be able to contact other people personally if I have any issues, concerns or doubts about what is going on with a patient.
When can a second opinion be useful?
Dr. Brems: The type of patient we usually see has very devastating diagnosis. They've been told they have pancreatic or liver cancer, which is a shock and they may not understand what is going on. I want them to have confidence that what we are doing is the right thing for them. Every patient is different, and when they come to me I want them to feel comfortable and confident that what we're doing is the right thing to do. If they don't feel that, or if they have doubt or concerns that maybe they shouldn't have an operation, then I think a second opinion is very important. If you have a devastating diagnosis and you receive the first opinion and still have concerns, it's good to have a second opinion.
What's the most rewarding part of your job?
Dr. Brems: It's being able to take patients who have a very devastating diagnosis, being able to treat them, and then seeing them back a year, two years, five years, 10 years later with their families and they are doing extremely well. It's so rewarding to take somebody at a very difficult time in their life and be able to do something to help them. We have a team here at Sherman Hospital that can provide complete treatment to the patient.
Related Posts
Comments
About the Author
health enews staff is a group of experienced writers from our Advocate Aurora Health sites, which also includes freelance or intern writers.