What's really in weight loss supplements?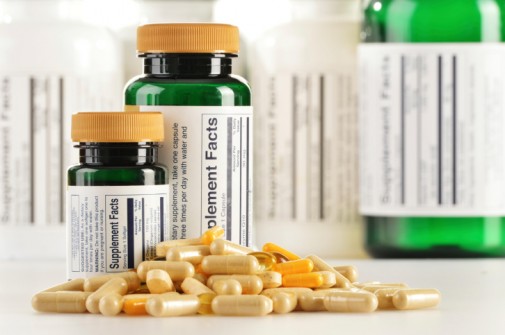 Most times when people try a new weight loss supplement they feel confident they are buying something that is safe for them. But now a new study has found that among 12 weight loss supplements, there is a stimulant drug that has never been tested in humans.
After researchers tested several products, they found large amounts of the stimulant DMBA.
The stimulant is similar to another product called DMAA, which the Food and Drug Administration (FDA) banned in 2012 due to causing heart and nervous system issues and in some cases death. Dr. Pieter Cohen, a co-author of the study,  said in a statement, that due to the similarities of DMBA and DMAA, "it is highly possible that the drugs have similar effects."
"It is concerning that many consumers may be using these supplements, unaware that they contain untested stimulants," said Dr. Cohen in a statement.
Researchers said the products that contained the substance were advertised as improving athletic performance, helping with weight loss and enhancing brain function.
Rosemary Mueller, registered dietitian with the Advocate Weight Management Program at Advocate Condell Medical Center in Libertyville, Ill., says this is a very concerning study.
"Most people feel that if a product (vitamin, mineral, herbal or weight loss "supplement") is sold in the United States, that it is automatically safe and/or effective for everyone," Mueller says.
"Unlike drug manufacturers, the makers of supplements don't have to prove that their products are safe or effective before selling them on the market," Mueller says. "Instead, the FDA can force a supplement to be removed from the market only if it proves that the supplement is unsafe."
Efforts through the FDA's Medwatch system looks to more quickly and efficiently find suspect products and removing them from the public.
Mueller advises that the safest and most effective ways to lose weight include: eating the appropriate amounts of nutrient dense foods to create a caloric deficit and increasing physical activity to burn additional kilocalories and build lean muscle, which is ultimately going to effective metabolic rate (the rate we burn up calories) in a positive way.
"Regarding supplements, the bottom line is still: "Let the buyer beware," Mueller says.
Mueller suggests the following tips to aid with weight loss and an overall healthy lifestyle:
Try to get most of your vitamins and minerals from whole foods.
Hydrate the body appropriately with water.
Don't undercut your calories too low to avoid a hypo-metabolic effect.
Get enough sleep.
And read the labels of any supplement you are thinking about taking.
Mueller also says to be sure to check with your physician or dietitian before taking any diet supplements.
Researchers have asked that consumers be warned of these potential effects of an untested substance and for DMBA to be removed from these products. For a list of the supplements that were found with this stimulant, click here.
Related Posts
Comments
About the Author
Sarah Scroggins, health enews contributor, is the director of social media at Advocate Aurora Health. She has a BA and MA in Communications. When not on social media, she loves reading a good book (or audiobook), watching the latest Netflix series and teaching a college night class.