Device for clearing leg arteries under study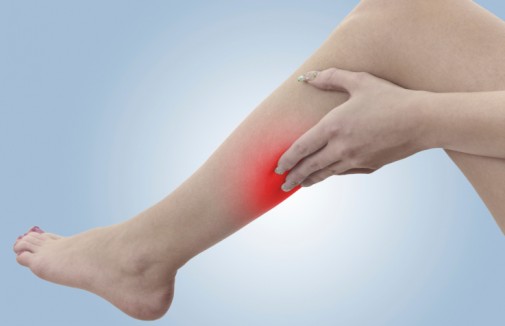 New, investigational technology that allows physicians to actually "see" inside a patient's leg artery as they cut away the fatty material blocking it due to peripheral arterial disease (PAD) is under study at Advocate Christ Medical Center in Oak Lawn, Ill.
The medical center is one of only 20 sites globally – and the first in Illinois – participating in a clinical trial to determine the effectiveness and safety of the new system.
Called the Pantheris™ System, the technology employs a catheter, which is inserted inside a patient's femoral artery and guided to the area of the arterial blockage in the leg. The catheter system combines real-time intravascular visualization with directional atherectomy for shaving away the fatty material, or plaque, causing the blockage.
Traditionally, physicians have had only X-ray technology to see outside an artery. With Pantheris, they can see inside it. That's because the catheter's visualization system is built right into the device in the form of an imaging fiber. The fiber is located on the end of the catheter, turning it into a camera-like device, according to the system's developer, Avinger Inc. The intravascular imaging technology uses light to provide live, real-time images of the artery during the procedure.
PAD is a common circulatory problem that can cause painful cramping, numbness, hair loss on feet and toes and more serious complications like skin ulcers, gangrene – even amputation. It occurs when plaque builds up in the arteries that carry oxygen-rich blood to the legs and feet, and obstructs the flow of this blood.
As many as 12 million people in the United States – and 30 million globally – are affected by PAD. It is the leading cause of amputations in patients over age 50, with nearly 200,000 leg amputations annually in the U.S. alone. Up to 60 percent of these patients also have some form of coronary artery or cerebral artery disease. Mortality rates for PAD are higher during a five-year period than those for patients with breast cancer or Hodgkin's disease.
The arterial blockages in PAD can become so severe that they are difficult for physicians to treat using traditional catheters. Patients unaware of other options sometimes resort to undergoing extremely invasive bypass surgeries that create even greater health risks and lengthy, painful recoveries. Hospitalization costs of PAD alone are estimated to exceed $21 billion annually, primarily due to late detection, decreased quality of life following invasive bypass surgery, and amputation.
Major causes of PAD are smoking, obesity, high cholesterol, high blood pressure, diabetes, inactivity and poor nutrition.
Christ Medical Center's cardiovascular team is using the investigational device as one of the centers participating in VISION, a non-randomized, prospective, global, single-arm clinical trial that will evaluate the device's safety and effectiveness in up to 173 PAD patients with arterial blockages of 70 percent or above.
Physicians at Christ Medical Center encourage those who may be experiencing symptoms possibly related to PAD to see their physician. Early detection is the key to saving limbs, they say.
Related Posts
Comments
About the Author
health enews staff is a group of experienced writers from our Advocate Health Care and Aurora Health Care sites, which also includes freelance or intern writers.