Painkiller overdoses on the rise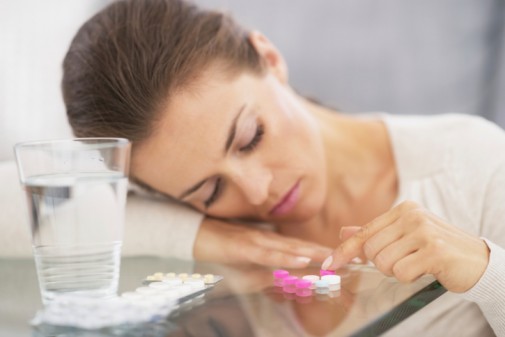 Prescription painkiller abuse continues to take a deadly toll on Americans, with fatal overdoses involving drugs such as Oxycontin and Vicodin more than tripling over the span of a decade, a new report shows.
From 1999 through 2012, drug-poisoning deaths – or drug-overdose deaths – involving opioid analgesics more than tripled to 5.1 per 100,000 people in 2012 from 1.4 per 100,000 in 1999, according to the Centers for Disease Control and Prevention. However, the rate of prescription painkiller-related deaths dropped by 5 percent from 2011 to 2012, the first such drop in more than a decade.
"There is now a heightened awareness of the opioid-related tragedies occurring nationwide," says Dr. JoAnna Barclay, pain management physician on staff at Elgin, Ill.-based Advocate Sherman Hospital. "Our goal is to serve the community as a safe harbor in this time of societal unrest and turmoil in the midst of rampant drug use and abuse."
Painkiller overdose death rates increased at a fast pace from 1999 through 2006, with an average increase of about 18 percent each year, before slowing from 2006 on, according to the CDC. Also, drug-overdose deaths involving heroin nearly tripled to 1.9 per 100,00 in 2012 from .7 in 1999.
In 2012, 14 states had drug-overdose death rates that were significantly higher than the overall U.S. rate, data shows. The states with the highest rates were West Virginia, Kentucky, New Mexico, Utah and Nevada.
The 2012 rate in Illinois was similar to the overall U.S. rate of 13.1.
The Pain Clinic at Sherman Hospital treats patients suffering from lower back pain, arthritic pain, muscular pain and cancer pain, to name a few.
As of October, forms of hydrocodone received a new classification, which placed them in the same category as morphine, fentanyl, oxycodone and hydromorphone. The category also includes stricter prescription regulations
Now, the usage of hydrocodone – the most prescribed and number on addicted drug in America – will be monitored more vigilantly, Dr. Barclay says.
"We're now seeing more patients being directed to the Pain Clinic for more circumspect management of these medication prescriptions," Dr. Barclay says. "Our clinic is well-equipped to closely monitor medication usage and compliance, as well as the inherent possible adverse side effects which may accompany the use of these medications."
At the Pain Clinic, patients are monitored against escalating doses by regularly scheduled office visits; diverting of medications by urine testing; multiple prescribers by dissemination of opioid agreements to other treating physicians and pharmacies; and unauthorized prescription-filling practices by checking the state's medication monitoring system each time a refill occurs.
In 2012, there were more than 41,500 drug-over deaths in the U.S., according to the CDC. More than 16,000 involved painkillers and about 6,000 involved heroin.
Related Posts
Comments
About the Author
health enews staff is a group of experienced writers from our Advocate Health Care and Aurora Health Care sites, which also includes freelance or intern writers.