5 tips to avoid the winter blues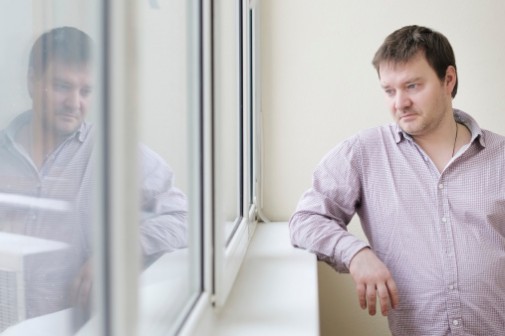 Feeling a bit run down, perhaps, or constantly tired, even depressed?
Well, there actually may be a reason for all that. You could be experiencing what some experts call the "winter blues" or seasonal affective disorder (SAD).
SAD is a mood disorder in which people who have normal mental health throughout most of the year experience depressive symptoms repeatedly in the winter or, less frequently, in the summer, year after year.
The U.S. National Library of Medicine notes that "some people experience a serious mood change when the seasons change. They may sleep too much, have little energy, and crave sweets and starchy foods. They may also feel depressed. Though symptoms can be severe, they usually clear up."
It is estimated that nearly 10 million Americans suffer from SAD, according to Psychology Today. Another 10 to 20 percent may have mild SAD and is found to be more common in women than in men.
In the wintertime, more people are faced with being housebound and are not able to get out as much, resulting in less exposure to natural light and less physical activity.
Dr. Harold McGrath, chair of the department of psychiatry and substance abuse services at Advocate Christ Medical Center in Oak Lawn, Ill., says many of his patients are aware of the concept of SAD and the benefits of physical activity.
"To those patients who are not aware of why they are experiencing lack of energy and lethargy and a sense of feeling down, I explain that it's a combination of  being restricted by this remarkably cold weather and experiencing the shorter days with the lesser amounts of light," Dr. McGrath says. "Light affects mood and when daylight is diminished, certain people who are very sensitive to light can experience depression."
Sunlight and physical activity both break down the enzymes that decrease serotonin levels in the body and lower levels of serotonin can lead to depression.
Dr. McGrath suggests the following five steps to combat SAD:
1)    Exercise: Incorporate more physical activity in your day.
2)    Get outside: When there is sunlight, expose yourself to natural light.
3)    Use light therapy: Get "full-spectrum" lights, like a small portable lamp designed to replicate light.
4)    Sleep: Researchers say there's a correlation between seasonal affective disorder and sleep quality.
5)    Eat healthy: Try to eat foods that promote mental alertness and mental energy, such as salmon, blueberries, nuts, vegetables and whole grains.
If none of the recommended steps work, and symptoms persist, Dr. McGrath suggests talking to your physician.
"Physical activity and light are your best bet," Dr. McGrath says. "There's nothing wrong with a vacation in Florida at this time of year."
Related Posts
Comments
About the Author
health enews staff is a group of experienced writers from our Advocate Health Care and Aurora Health Care sites, which also includes freelance or intern writers.