What are the best milk alternatives?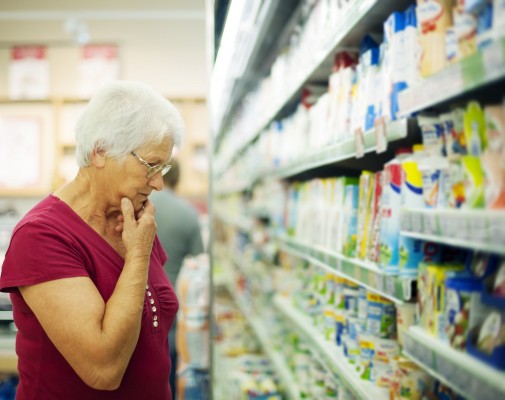 A few years ago if you asked for milk, your choice would have been whole, two percent or skim. However these days there are many more options, including soy, almond, hemp, coconut, rice and flax milks. And more types seem to be popping up on the shelves each day. So how do you decide which milk is right for you?
"There is a huge difference in nutrient content, added ingredients and variable levels of protein, minerals such as calcium, magnesium and fatty acid composition in non-dairy milk alternatives," says Rosemary Mueller, a registered dietitian with Advocate Weight Management at Advocate Condell Medical Center in Libertyville, Ill. "Most milks whether from animal sources or derived from beans, kernels or seeds of plants are fortified with vitamin D but the similarities end there."
For example, Mueller explains that soy milk has more protein than almond or rice milk, while coconut and hemp milk are higher in fat. Some also have sugar added to them which is why it is important to read the labels, she says.
The AARP compared a serving of five of the most popular non-dairy milk alternatives. Here are some of their findings:
Flax milk is the lowest in calories but has zero grams of protein.
Soy milk contains the most protein (6 grams) and 45% of the recommended daily value for calcium, however it has more fat.
Coconut milk contains 45% of the recommended daily value for calcium and 6.5 grams of fat-the highest amount.
Rice milk is the highest in calories with 120 and has no protein, however it is a good alternative for those with nut allergies.
Almond milk is low in calories and fat but it only has one gram of protein.
In addition to considering the nutritional benefits of the different milks, Mueller suggests that individuals with certain medical conditions use caution.
"Hemp milk contains significant omega-3 and omega-6 fatty acids, which may inhibit blood platelet formation and might be hazardous for individuals on anti-coagulant medications," she says. "Individuals with gastrointestinal conditions might also be wary of hemp milk, as side effects such as loose stools, gas or bloating could occur with consumption."
Additionally guar gum, which is often added for thickness to some drinks, may cause gas formation- which is often why individuals who are lactose intolerant avoid dairy.  Because of these concerns, Mueller recommends discussing which nondairy milk choice would be best for you with a physician or dietitian.
Related Posts
Comments
About the Author
health enews staff is a group of experienced writers from our Advocate Aurora Health sites, which also includes freelance or intern writers.