Fish oil supplements: Are they really beneficial?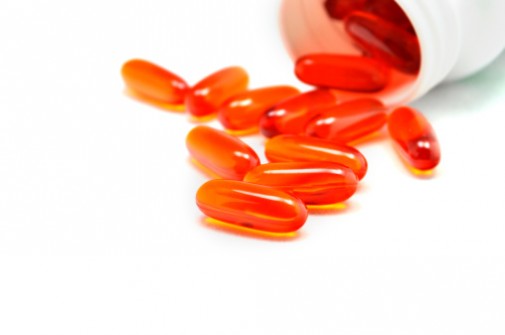 Many people take daily fish oil supplements to boost their heart and vascular health. However, a new pair of studies finds that these supplements, containing omega-3 fatty acids, may not offer much heart-healthy benefits.
One large study, published in the journal Annals of Internal Medicine, analyzed 27 clinical trials and 49 population studies to determine the impact of dietary fats on a person's risk for heart attack and other cardiac events. According to the study, participants who took fish oil supplements did not appear to have any additional protection against heart disease.
Dr. Vineet Dandekar, a cardiologist with the Advocate Heart Institute at Advocate Sherman Hospital in Elgin, Ill., does not recommend fish oil supplements for decreasing heart attack and stroke.
"Statins are the only class of medication shown to consistently help reduce the risk of heart attack, stroke and death," Dr. Dandekar says. "Omega-3 fatty acids found in fish oil supplements and food sources such as fatty fish will decrease your cholesterol levels, specifically triglycerides, but they have not been proven to reduce cardiovascular events."
Another study analyzed data from an earlier study of 1,100 people who were taking fish oil supplements to improve their eye health. Researchers wanted to determine if omega-3 fatty acids also played a role in preventing heart disease among participants. The study found no decreased risk of heart attack, stroke or heart failure in participants taking fish oil supplements compared to those taking a placebo.
Whether fish oil supplements are beneficial or not for heart health is still open for interpretation. Many previous studies have touted the heart healthy benefits of omega-3 fatty acids when they come from food sources, specifically fatty fish such as salmon and tuna. For example, a recent study from the Harvard School of Public Health and University of Washington, found that older adults could reduce their risk of death from heart disease by about 35 percent by consuming foods rich in omega-3s.
The American Heart Association (AHA) recommends eating fatty fish like salmon or tuna at least two times each week to get the heart healthy benefits of omega-3 fatty acids. Dr. Dandekar also agrees with the AHA's stance on eating food sources rich in omega-3s instead of fish oil supplements.
"The reason people locked in on fish oil in the first place is due to a large amount of evidence that showed people who ate fatty fish had less heart attacks and strokes and lived longer," Dr. Dandekar says. "I still recommend eating omega-3s in the form of fatty fish to reduce cholesterol. However, there is no strong data that says that a fish oil supplements can do anything meaningful to prevent heart attack or stroke."
Do you know your risk for heart disease? Take our heart risk assessment here. If you are at high risk, see one of Advocate Heart Institute's cardiologists within 24 hours.
Related Posts
Comments
About the Author
health enews staff is a group of experienced writers from our Advocate Aurora Health sites, which also includes freelance or intern writers.