Is the Polar Plunge safe?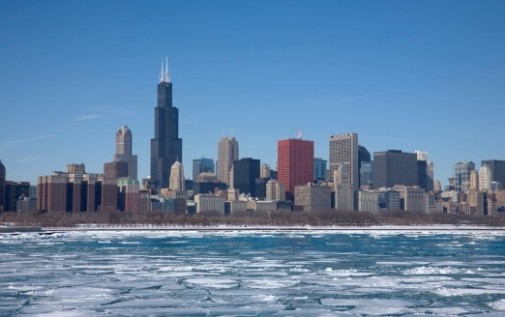 Vince Vaughn and non-celebrities alike who are planning to take the "Polar Plunge" into Lake Michigan this Sunday should take precautions to avoid hypothermia and other health issues that might arise when they shock their bodies by diving into sub-freezing water, experts say.
"Get out of the water as quickly as possible and change into dry clothes immediately to bring your body temperature back up to a normal range," says Dr. Dipul Patadia, an emergency department physician at Advocate Good Samaritan Hospital in Downers Grove, Ill.
"If you're basically a healthy person, you're likely to be just fine," Patadia adds. "It's the very young, the very old and those with heart problems, compromised immune systems or other health issues who should avoid jumping in Lake Michigan in the dead of winter."
Hypothermia occurs when your body loses heat faster than it can produce heat, causing a dangerously low body temperature. When your body temperature drops, your heart, nervous system and other organs can't work normally, which can result in a heart attack, respiratory system failure and even death.
Vaughn, a Lake Forest native whose upcoming comedy "Unfinished Business" hits theaters March 6, agreed to take part in this weekend's Polar Plunge in response to the #Vinnydippin social media campaign. The event is the largest annual fundraiser for Special Olympics Chicago. Last year, when the event drew national attention after "The Tonight Show" host Jimmy Fallon accepted Chicago Mayor Rahm Emanuel's challenge to participate, the event raised more than $1 million for the nonprofit.
"I'm so excited to help cheer on the amazing athletes of Special Olympics," Vaughn said in a statement. "Their courage and dedication inspired me to take the Polar Plunge into the freezing waters of Chicago."
Related Posts
Comments
About the Author
Lisa Parro, health enews contributor, is manager of content strategy for Advocate Aurora Health. A former journalist, Lisa has been in health care public relations since 2008 and has a master's degree in journalism from Northwestern University. She and her family live in Chicago's western suburbs.