Peanut allergy study shakes conventional views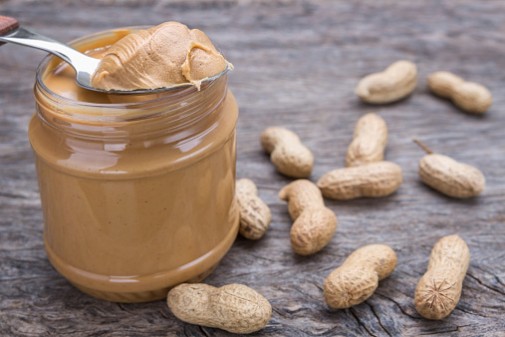 New research published in the New England Journal of Medicine finds that children who are exposed to peanuts intentionally early in life may avoid being allergic to the popular food.
The study, Learning Early about Peanut Allergy (LEAP), finds that exposing high-risk infants with food that contains peanuts before 11 months old might help them develop a peanut tolerance by the time they are five years old.
Dr. Eugenia Hahn, pediatric allergist/immunologist at Advocate Children's Hospital in Park Ridge, Ill., is excited about the findings for the possible prevention of peanut allergies.
"It is studies like this that can truly help shape the approach people take towards peanut allergies. I'm hopeful that guidelines will be updated for pediatricians and allergists on introducing foods to infants," says Dr. Hahn.
The controlled trial evaluated 640 infants ranging from four to 11 months old who had a pre-existing eczema (rash of the skin) and/or egg allergy.
"A skin prick test was used to examine whether babies were sensitive to peanut extracts. Due to safety, babies who had an extreme peanut allergy were not included in the trial," said Dr. Gideon Lack, lead researcher in a press release.
Half of the children were fed food containing peanuts, while the other half were not given any food containing peanuts.
The babies that had a peanut diet were given an Israeli snack called Bamba, which is peanut flavored snack eaten by babies who are just beginning to teeth.
Researchers found that less than one percent of children who consumed peanuts developed a peanut allergy by five years of age. While children who avoided peanuts were 17.3 percent more likely to develop a peanut allergy.
"Therefore, early, sustained consumption of peanut is safe and associated with a substantial and significant decrease in the development of peanut allergy in high-risk infants by the age of five. Deliberate avoidance of peanuts in the first year of life is consequently brought into question as a strategy to prevent allergy," said Dr. Lack.
Dr. Noga Askenazi, pediatric allergist/immunologist who also works with Dr. Hahn at Advocate Health Care in Downers Grove, Ill., has known about these findings for years and recommends this approach to her patients.
"Years ago an Israeli study found a low incidence of peanut allergies in Israeli children who consumed Bamba before 11 months of age. Having children able to build food tolerance, instead of an increasing chance of becoming allergic seems to occur very early on in life. Postponing that critical time to develop peanut tolerance may be related to why peanut allergy has been on the rise," explains Dr. Askenazi.
According to the American College of Allergy, Asthma and Immunology (ACAAI), approximately 400,000 school-aged children in the U.S. have a peanut allergy. Peanuts are also the leading cause of anaphylactic fatalities in the United States.
Study leaders do urge parents of infants and young children to know that "they should always consult with an allergist, pediatrician, or general practitioner prior to feeding them [their kids] peanut products."
Related Posts
Comments
About the Author
health enews staff is a group of experienced writers from our Advocate Health Care and Aurora Health Care sites, which also includes freelance or intern writers.