Hip replacements aren't just for seniors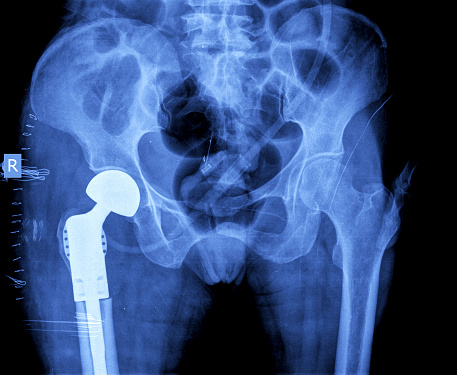 New government statistics show that hip replacements are becoming increasingly common in younger adults.
Between 2000-2010, the number of hip replacements more than doubled—from 138,700 to 310,800. Hip replacements among those aged 45 to 54 increased by a whopping 205 percent.
Since the first modern total hip replacement surgery in the early 1960s, numerous advancements have been made both to the replacement hip and the surgical procedure itself.
"Patients no longer need to live with pain while delaying surgery until they are older, because, as the durability of the artificial hip has improved greatly, the need for a second replacement surgery down the road has become less likely," says Dr. Kevin Luke, co-director of the Bone & Joint Institute at Advocate Christ Medical Center. "Recovery from a hip replacement surgery has become significantly easier for the patient, and hospital stays are now shorter."
The higher number of hip replacement surgeries in 45 to 54 year olds is due to arthritis, mostly degenerative arthritis caused by wear-and-tear according to Dr. Luke
"Middle-aged patients who have stayed more active are less likely to accept arthritis slowing them down. And, they don't need to; hip replacement surgery will dramatically improve their quality of life," he says.
Related Posts
Comments
About the Author
Kate Eller was a regional director of public affairs and marketing operations for Advocate Health Care. She enjoys road trips, dogs, minimalism, yoga, hiking, and "urban hiking."