Overweight as a child may mean overweight for life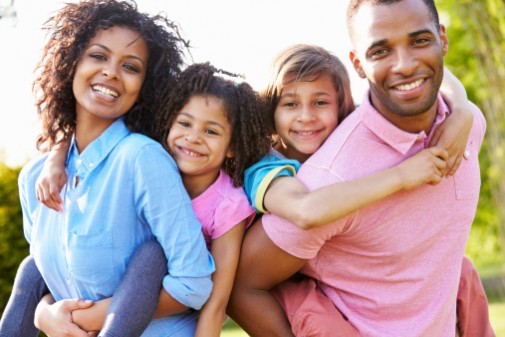 Helping overweight children get a handle on their diet could prevent a lifetime of weight struggles. Once obesity is established, "body weight seems to become biologically stamped in and defended," according to obesity experts in an article published in The Lancet Diabetes & Endocrinology
In the article, experts, from the Icahan School of Medicine at Mount Sinai in New York, say evidence suggests that once the pattern of obesity has taken hold, the biological changes in the body often last a lifetime, even if a person is able to attain a healthy BMI (body mass index) through diet and exercise. In fact, the body will work even harder to try to maintain the higher body weight as an individual loses more weight.
"The longer a child struggles with weight, the greater the likelihood the child will have weight issues as an adult," says Dr. Ola Kawadry, a pediatric endocrinologist with Advocate Children's Hospital in Oak Lawn, Ill.
Dr. Kawadry offers these obesity prevention tips for children and their parents:
Focus on proper nutrition and physical activity prior to the development of obesity.
Eat a healthy, well-balanced breakfast with whole grains and protein. Limit sugary cereals and fruit drinks.
Avoid processed foods and too many sweets.
Limit or eliminate soft drinks.
Drink lots of water.
Always have healthy snacks available for children, including fruits, pre-cut vegetables and whole grains.
Plan healthy activities and meals for the entire family.
Related Posts
Comments
About the Author
Kate Eller was a regional director of public affairs and marketing operations for Advocate Health Care. She enjoys road trips, dogs, minimalism, yoga, hiking, and "urban hiking."