Treadmill test can predict mortality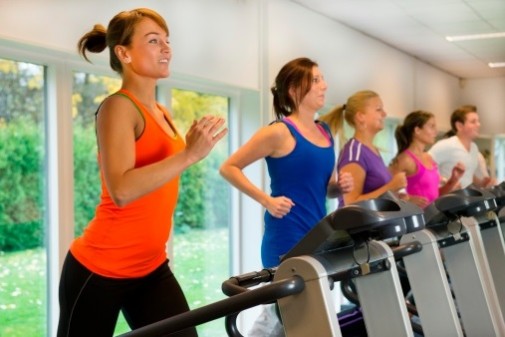 Do you want to know your risk of dying in the next 10 years? Then hop on a treadmill.
Based on an individual's exercise on a treadmill at an increasing speed and incline and the results of 58,000 heart stress tests, researchers at Johns Hopkins University have developed a formula to predict the likelihood of a person dying within the next decade.
This new formula, the FIT Treadmill Score, uses age, gender, peak heart rate reached and the ability to tolerate physical exertion to calculate a score between -200 to +200. The lower the score—the higher the risk of dying in the next decade. Those with a score above 100, had just a two percent risk of dying while those with a score lower than -100 had a 38 percent risk of dying.
"The FIT Treadmill Score is intriguing and it may have practical application as a score," says Dr. James McCriskin, a cardiologist with the Advocate Heart Institute in Normal, Ill. "Right now I use a Duke Treadmill Score that say if the person is low, moderate or high risk, but this FIT Treadmill Score incorporates a few other things and looks at overall cardiovascular performance. This can be helpful because we are not looking solely at cardiovascular performance and also pulmonary and functional capacity."
According to researchers, the test can yield valuable clues about a person's health and should be performed for the millions of patients who undergo cardiac stress testing in the United States each year.
"The FIT Treadmill Score is easy to calculate and costs nothing beyond the cost of the treadmill test itself," says senior study author Dr. Michael Blaha, director of clinical research at the Johns Hopkins Ciccarone Center for the Prevention of Heart Disease, in news release. "We hope the score will become a mainstay in cardiologists and primary clinicians' offices as a meaningful way to illustrate risk among those who undergo cardiac stress testing and propel people with poor results to become more physically active."
For now, Dr. McCriskin is anxious to see how the study is received by the American Heart Association and American College of Cardiology and if, in the future, it works its way into stress testing guidelines.
Do you know your risk for heart disease? Take our heart risk assessment here. If you are at high risk, see one of Advocate Heart Institute's cardiologists within 24 hours.
Related Posts
Comments
About the Author
health enews staff is a group of experienced writers from our Advocate Aurora Health sites, which also includes freelance or intern writers.