E-cig ads give former smokers urge to light up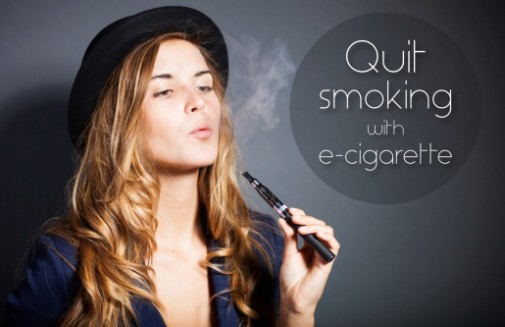 While e-cigarettes are often viewed as a safer alternative to smoking, the way they are portrayed in television commercials may be leading folks to start smoking regular cigs.
According to a study, published this month in the journal Health Communication, researchers at the Annenberg School for Communication at the University of Pennsylvania, found watching e-cigarettes in commercials gives current and past smokers the urge to light up.
Using commercials showing people using e-cigarettes collected from online sources, the researchers studied the reactions of more than 800 current, occasional and former smokers to images of people using e-cigarettes. Then the participants urge to smoke was measured.
The findings showed current smokers reported a greater urge to reach for their packs after watching the advertisements. Daily smokers who did not watch the ads reported fewer urges to smoke. In addition, former smokers who watched the ads reported less confidence in their ability to stay tobacco-free.
"We know that exposure to smoking cues such as visual depictions of cigarettes, ashtrays, matches, lighters and smoke heightens smokers' urge to smoke a cigarette, and decreases former smokers' confidence in their ability to refrain from smoking a cigarette," said Dr. Erin Maloney, co-author of the study in a statement. "Because many e-cigarette brands that have a budget to advertise on television are visually similar to tobacco cigarettes, we wanted to see if similar effects can be attributed to e-cigarette advertising."
Dr. Maloney says the findings are significant with e-cigarette advertising supported by tobacco companies. Estimates peg e-cigarette ad spending at more than $1 billion this year and that number is expected to grow at a 50 percent rate over the next four years.
"Given that the use of e-cigarettes is going up among adolescents and young adults and even among non-smoking teens, it's not surprising that advertisers are spending more and more on their marketing," says Dr. Paul Ringel, internist at Advocate Illinois Masonic Medical Center in Chicago. "This can be seen as a way for tobacco companies to skirt the strict regulations on the advertisement of traditional cigarettes."
Dr. Ringel believes that if a stand isn't taken on the regulation of e-cigarettes soon more and more e-cigarette commercials will hit the air, subconsciously urging more and more smoker and former smokers to pick up their cigarettes.
Related Posts
Comments
About the Author
health enews staff is a group of experienced writers from our Advocate Aurora Health sites, which also includes freelance or intern writers.