Abuse of ADHD drugs rampant on college campuses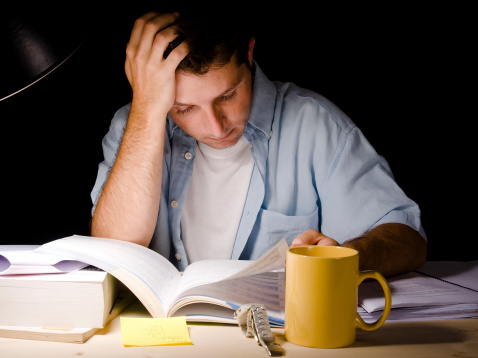 For most college students, studying means getting the largest cup of coffee on campus and staying up all night with piles of papers at a corner table in the library. However, an increasing number of students are taking ADHD drugs as a part of their normal study routine.
The latest statistics find that 16 percent of college students are misusing ADHD stimulant drugs. This is considerably more than previous findings showed, according to a literature review by researchers at the University of South Carolina.
While college students use ADHD drugs such as Adderall and Ritalin to help improve their performance, Kate Flory an associate professor in the University of South Carolina's Parenting and Family Research Center says that no study has found this to be true. In fact, the meta-analysis she conducted actually suggests that the opposite may be true, correlating poor academic performance with stimulant misuse.
The review also found that the most common source of drugs came from friends. For those providing the drugs as well as the individuals misusing the medication there is the potential for serious legal consequences as ADHD stimulant drugs are considered controlled substances which is the same category as methamphetamines and cocaine.
"As is the case in other instances of substance abuse, individuals who abuse prescription stimulant medications are at risk for negative psychological (in addition to physical) side effects," says Dr. Gabrielle Roberts, a clinical psychologist at Advocate Children's Hospital in Oak Lawn, Ill.
A few of the psychological side effects include:
Fatigue
Agitation/irritability
Anger and hostility
Anxiety
Depression
And, in some cases, psychosis and suicidal thoughts.
Additionally, psychological dependence upon a drug for improved focus and academic performance when it is not necessary, prevents individuals from developing good study habits and interferes with their ability to develop the self-confidence to do so explains Roberts.
Roberts offers these 6 tips for more productive studying:
Try to get enough sleep. Our ability to pay attention and learn is greatly enhanced when we are well-rested and not sleep deprived.
Find the best studying environment for you. Everybody is different and we differ in the settings most conducive to successful studying and focus.
Eat right. Studying on an empty stomach is a set up for failure. When we are hungry, we have a more difficult time maintaining focus and stamina.
Set realistic goals. Mapping out a study plan for the day with specific goals can help you stay on track and feel less overwhelmed.
Build in rewards and breaks. Once you meet a specific goal, allow yourself to eat your snack, text with a friend, get a drink, stretch your legs, or listen to music.
Study with a buddy. If you can find a friend who is committed to serious studying, then it might be helpful (and less lonely) to have a partner.. Be careful though, for many people, studying with another person is far too distracting.
Related Posts
Comments
About the Author
health enews staff is a group of experienced writers from our Advocate Aurora Health sites, which also includes freelance or intern writers.