Up the age for cigarette purchases to save lives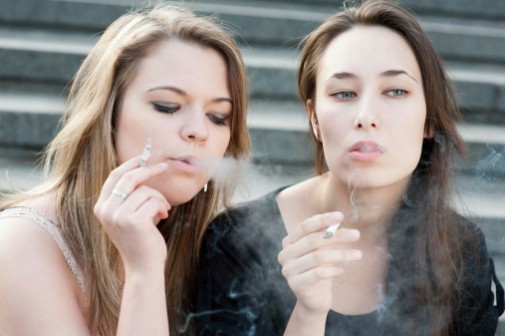 Should the legal age to buy cigarettes rise to 21 from 18?
A new report makes a strong case for this change. According to a report published by The Institute of Medicine, if the age was raised to 21, there would be about 223,000 fewer premature deaths, 50,000 fewer deaths from lung cancer and 4.2 million fewer years lost. And that's only among the generation born between 2000 and 2019.
"The report's findings make a solid argument for bumping up the legal age," says Dr. Christopher Coury, a diagnostic radiologist at Advocate Condell Medical Center in Libertyville, Ill.
"Raising the legal age for buying cigarettes would make it more difficult for young people to start smoking," says Dr. Coury. "And if you reduce the availability of cigarettes, you're also going to reduce emphysema, heart disease, stroke and the many cancers correlated with smoking."
According to the report, tobacco control over the last 50 years has led to about 8 million fewer premature deaths. But more than 40 million Americans still smoke — nearly 18 percent of all adults. Among adults who smoke every day, about 90 percent started before age 19 and almost 100 percent did so before age 26.
The report comes from a panel of experts who offer these conclusions:
Overall, increasing the legal age to buy tobacco will likely prevent or delay when adolescents and young adults will start smoking.
Teens that are 15 to 17 will be the most affected group.
The committee also found if the legal age was raised now to 19, by the time today's teenagers became adults there would be a 3 percent decrease in smoking. If the age was raised to 21, there would be a 12 percent decrease in smoking. If the age was raised to 25, there would be a 16 percent decrease in smoking.
Additionally, the committee would expect to see decreases in smoking-related diseases such as lung cancer and heart disease. And along with the immediate improvement in the health of adolescents and young adults, there would be less exposure to secondhand smoke for everyone.
While the federal government cannot raise the minimum legal age for buying cigarettes some states have already taken action.  In Alabama, Alaska, New Jersey and Utah — it's 19 and in some cities, including New York City, the age to purchase tobacco is 21.
Related Posts
Comments
About the Author
Kathleen Troher, health enews contributor, is manager of public affairs and marketing at Advocate Good Sheperd Hospital in Barrington. She has more than 20 years of journalism experience, with her primary focus in the newspaper and magazine industry. Kathleen graduated from Columbia College in Chicago, earning her degree in journalism with an emphasis on science writing and broadcasting. She loves to travel with her husband, Ross. They share their home with a sweet Samoyed named Maggie.