Good news for kids with heart rhythm disorders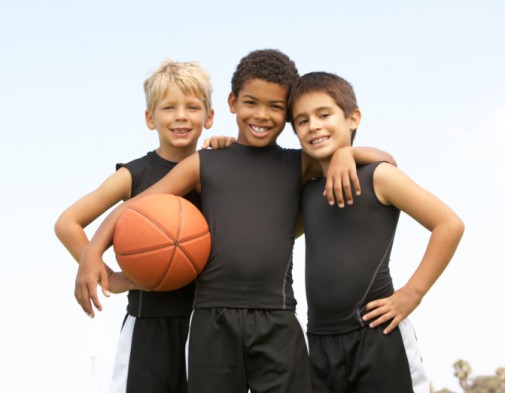 For many kids with heart rhythm disorders, experts advise they avoid intense physical activity, including sports.
New research suggests it may be safer than previously thought for children, particularly those with long QT syndrome, to participate in sports, and to ease restrictions to let athletic children play.
The study published in JACC: Clinical Electrophysiology examined the records of more than 100 patients (4 to 21 years old) who were evaluated at the Children's Hospital of Philadelphia. Patients were monitored for symptoms of heart rhythm disorder that occurred while playing sports to help best determine the prevalence of cardiac events or deaths.
A total of 26 patients participated in competitive sports and 77 in recreational sports, according to the study. The patients were followed for an average of seven years, and no cardiac events or deaths occurred while participating in sports.
"The issue of sports participation for children with heart rhythm disorders is a very interesting one that deserves further examination," says Dr. Harshal Sheth, cardiac electrophysiologist affiliated with the Advocate Heart Institute at Elgin, Ill.-based Advocate Sherman Hospital. "The study provides us some insight into this topic, but at the same time offers caution as far as study limitations and the conclusions which can be drawn from it."
What is QT syndrome?
Long QT syndrome can cause fast, chaotic heartbeats that lead to sudden fainting spells, seizures or sudden death, according to an American College of Cardiology news release. The most common symptom is sudden, temporary loss of consciousness that can occur without warning, oftentimes triggered by exertion.
Early diagnosis usually occurs with an electrocardiogram or through genetic testing, and most patients take beta blockers to curb symptoms. High-risk patients may have defibrillators implanted.
"Long QT syndrome is often diagnosed as an incidental finding through routine EKG screenings," says Dr. Sheth. "Given that routine EKG screenings are not mandated prior to participation in sports, many at-risk patients are never diagnosed and never have problems. For those patients who are then diagnosed with the condition, how do we best treat and advise them?"
It is estimated that one in every 2,500 people have long QT syndrome, according to the Sudden Arrhythmia Death Syndromes Foundation. The syndrome can be diagnosed and sudden death prevented, but the condition often goes undetected.
Dr. Sheth says the study findings can be encouraging for athletes.
"As multiple experts would attest, participation in sports for children has multiple positive effects," Dr. Sheth says.
Dr. Sheth believes that this has become a more prevailing topic on the forefront of parents, coaches and athletes, alike.
"However, this is a topic that will continue to generate discussion for proponents of both sides. The bottom line is patients identified with long QT syndrome, or other hearth rhythm disorders, should have close follow-up with a heart rhythm specialist, and a treatment plan and recommendations must be individualized."
Related Posts
Comments
About the Author
health enews staff is a group of experienced writers from our Advocate Health Care and Aurora Health Care sites, which also includes freelance or intern writers.