I still like turning pages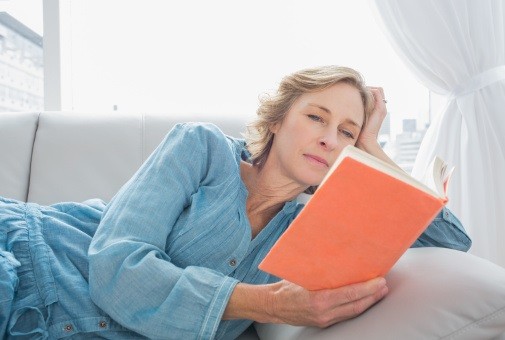 While never to be labeled a technology maven since I still struggle with the four remotes for our TV/tuner/Blue Ray player, etc. (think Billy Crystal in City Slickers), I have picked up tech tips and gizmo-envy via osmosis.
So while remotes baffle me, I do admit to having an attachment to other electronic gadgets. I start to hyperventilate when I am too far from my iPhone and have been guilty of breaking the 11th commandment in our home: Thou shalt not check thy phone at mealtime.
While I love having an iPad to easily scan email, Instagram, Twitter and Facebook, I'm not yet convinced that it is my vehicle of choice for reading a good book. This is also true of my newly acquired "toy," a Kindle, which was a rather thoughtful gift from my family.
I freely admit to loving the feel, the smell and the engagement of a real book. I still like turning pages and easily looking back to reread a passage and, when tempted, looking ahead to see where the plot is taking me.
I also ponder: Would those unforgettable family evenings gathered around our Harry Potter books have been as cozy and exciting with an iPad? And it's just not the same picture when I imagine my husband, son and daughter reading electronic text, as when I recall all of us relishing the printed word in a book we couldn't wait to delve into.
Trust me, I am the first to concede that e-book reading has many serious advantages. It's great when you want to quickly get a word definition, highlight a favorite passage and transport a vast number of books so easily. (Who really wants to tote around copies of the Game of Thrones series?) And while, not having research to back this claim, personally, I do read much faster on a device that gives me the percentage left till "the end" and/or the number of pages left in a chapter. As environmental enthusiasts, I know the books I download save a lot of trees. But on a green note, we believe we can justify this by recycling a ton of books to our local schools and libraries each year so others can enjoy our favorites.
Thus, you see my dilemma, which doesn't have an easy solution—at least not for me.  So for the short-term, I will toggle between actual books and e-readers while I will avoid imagining a world without books—which seems vaguely familiar— anyone still have a copy of Fahrenheit 451?
PS: Have you read any good books lately?
Related Posts
Comments
About the Author
health enews staff is a group of experienced writers from our Advocate Health Care and Aurora Health Care sites, which also includes freelance or intern writers.