Pinpointing a gene mutation can help those with rare eye disorder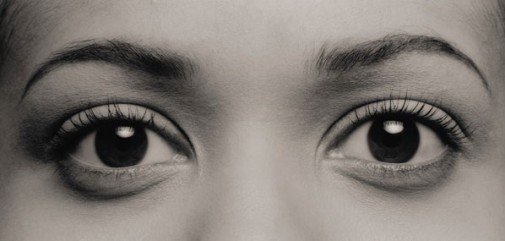 A previously unknown gene mutation has been identified as one of the causes of achromatopsia, a rare inherited eye disorder that leaves people seeing the world in black and white, according to a recent study.
Study leaders analyzed 18 achromatopsia patients from 10 different families who had been identified as lacking five previously known gene mutations for the disorder. All 18 were found to have the same ATF6 gene mutation, which damaged proteins necessary for proper function of the eye's cone photoreceptors.
In addition to studying the mutation in human blood cells, researchers also tested their findings in existing mouse models. When analyzed, researchers found the mice had normal vision at birth, but lost their vision with age.
"A new mutation with a corresponding mouse model means that research may bring new treatment methods," says Dr. Lucas Wendel, an ophthalmologist at Advocate Sherman Hospital in Elgin, Ill. "Ophthalmology has long been at the forefront of advance stem cell and gene replacement research and therapy."
Study leaders said they see hope in the new findings.
"This provided more evidence that this gene is really important for making sure cells of the eye function properly," said Jonathin Lin, senior study author and associate professor at the University of California School of Medicine Department of Pathology in a news release.
People dealing with achromatopsia are faced with obstacles in everyday life.
"Having minimal or no color vision may not sound all that problematic on its own, but if you think of all the color-coded cues that we use to function every day, lack of color discrimination can pose a significant problem to many activities we take for granted," Dr. Wendel says. "However, it is the severe photophobia and reduced visual acuity that are the most problematic for people with achromatopsia."
A typical eye exam can be very difficult for people with the disorder, Dr. Wendel adds. And, under the most optimal lighting conditions, people often have moderate to severe vision loss.
"This study illustrates that many genetic diseases have numerous possible causative mutations," Dr. Wendel includes. "In the past, the goal was to put a name or label on a particular condition. Now, the goal is to find the causative genetic mutation."
Achromatopsia is a non-progressive and hereditary visual disorder which is characterized by decreased vision, light sensitivity and the absence of color vision, according to the American Association for Pediatric Ophthalmology and Strabismus. It affects about one in every 33,000 Americans.
Related Posts
Comments
About the Author
health enews staff is a group of experienced writers from our Advocate Aurora Health sites, which also includes freelance or intern writers.