Don't let fireworks burn your summer fun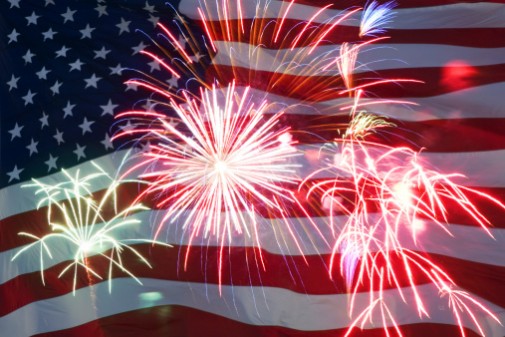 Fireworks – without them, the Fourth of July might seem like just another day. From sparklers to Roman candles, fireworks light up the skies and children's eyes. But, even in responsible, adult hands, fireworks can be dangerous.
About 9,000 people in the U.S. are injured or killed each year from fireworks, according to the U.S. Consumer Product Safety Commission. Approximately 75 percent of those accidents occur in the four weeks surrounding the Fourth of July, and most are entirely preventable.
Fireworks can cause eye injuries, burns and more serious injuries, even when they're handled safely. The safest, most economical way to enjoy fireworks is to attend a professional community sponsored fireworks display. In Illinois, you can find display locations by date and city on Illinois Fireworks Display's website.
Many states don't allow citizens to light off fireworks. But, if you live in a state where it's legal, take precautions.
Firework Safety Tips
The National Council on Fireworks Safety has a list of safety tips that can help you enjoy the fun of fireworks without all the risk. We've taken their tips and added a few of our own.
Read all warning labels.
Only light one at a time.
Do not drink alcohol before or during a fireworks show.
Don't allow children to handle or light fireworks. Sparklers cause many injuries every year, so If you allow your kids to hold sparklers, make sure they are used outside and kept away from their face, clothes and hair – and don't step on them once they're burned out.
Stay away from people.
Do not hold fireworks in your hand while lighting them. Once they are lit, move away quickly.
Always have water easily accessible.
Wear eye protection.
Never try to re-light a "dud" firework.
To avoid fires, soak burnt out fireworks with water before placing them in the garbage outside.
Buy only legal fireworks that are labeled with the manufacturer's name and directions for use.
In case of injury
"Our emergency department sees about three to five patients with firework-related injuries each day surrounding the July 4th holiday," says Dr. Stephen Crouch, emergency medicine physician at Advocate Good Samaritan Hospital in Downers Grove, Ill. "The most common are burns related to sparklers, but it's also common to see hand injuries from holding a firework that exploded."
Dr. Crouch has some tips for what to do in case of an injury.
If you or your child is injured by fireworks, go immediately to a doctor or the emergency room.
In case of an eye injury, DO NOT touch or rub the eye, it can cause even more damage and DO NOT flush the eye out with water or attempt to put any type of ointment in the eye. Do protect the eye by covering it without applying direct pressure. In the emergency department, they use a hard metal eye shield. Something similar from home would work – even a piece of cardboard. The most important thing to do is call 911 or be driven to the nearest emergency room immediately.
In case of a burn, remove the item causing the burn and remove clothing from that area. Then run cool water over the burn. You can also apply a cool, wet cloth to the burn. DO NOT use ice. Then seek medical evaluation. All burns from fireworks unless truly only minor should be seen by a healthcare provider.
"Enjoy the Fourth of July safely and leave the fireworks to the professionals," Dr. Crouch adds.
Related Posts
Comments
About the Author
health enews staff is a group of experienced writers from our Advocate Health Care and Aurora Health Care sites, which also includes freelance or intern writers.