Think twice before opening that can of pop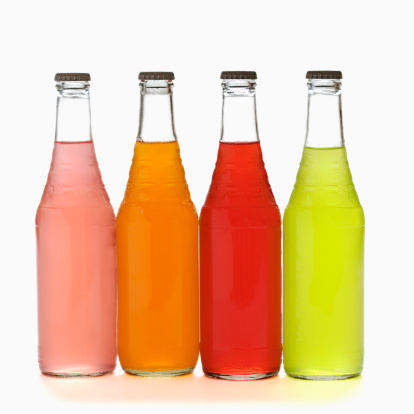 The next time you reach for a can of soda, you may want to ask yourself if it's really worth it.
The consumption of sugary drinks is linked to 184,000 adult deaths annually worldwide, including the deaths of about 25,000 Americans, according to a recent study. Mexico had the biggest problem with approximately 405 deaths per million adults attributed to illnesses caused by drinking too many sodas, fruit drinks, sweetened ice teas and other sugary beverages.
Researchers found that drinking sodas and other sugar-sweetened beverages contributed to 133,000 deaths from diabetes, 45,000 deaths from cardiovascular disease, and 6,450 deaths from cancer in 2010.
"I've been telling my patients for years to cut sugar out of their diets," says Dr. Wai Cheung-O'Carroll, an Advocate Medical Group family medicine physician at Advocate Condell Medical Center in Libertyville, Ill. "It's on par with fats and carbohydrates."
Jamie Portnoy, a registered dietitian with Advocate Medical Group's Advocate Weight Management in Libertyville, agrees.
"These drinks are everywhere – in vending machines, at the check-out in grocery stores," Portnoy says. "They're cheap, and people are bombarded with advertisements for them. I think most people aren't even aware that they're bad for them."
Dr. Cheung-O'Carroll advises soda lovers to find an alternative to sugary drinks, which provide empty calories and no health benefits. Dr. Cheung-O'Carroll recommends water, and if a little kick is needed, add fresh fruit.
"A lot of people don't like to drink water because they don't find it tasty," she says. "I suggest squeezing in some lemon or adding mint."
Another option is to mash and strain berries to extract the juice.
"Add that to water for some flavor," says Dr. Cheung-O'Carroll. "You're still getting the benefits of the water and you're staying away from sugar-sweetened sodas and other beverages that aren't good for you."
Although the study looked at adult deaths, the soda drinking habit often starts in childhood, Portnoy says. Parents should try to steer their kids toward water and away from sugary drinks as much as possible. Compared with water, even milk and juice fall short.
These are some comparisons Portnoy offers to educate her patients:
Water has no calories and no sugar.
8 ounces of low-fat milk has 100 calories and 11 grams of sugar
8 ounces of 100 percent orange juice has 110 calories and 22 grams of sugar
8 ounces of juice drink with 10 percent fruit juice has 150 calories and 38 grams of sugar
8 ounces of soda has 100 calories and 27 grams of sugar
8 ounces of powdered drink mix with added sugar has 90 calories and 24 grams of sugar
Portnoy also suggests allowing children to select a favorite water bottle to encourage drinking water throughout the day.
Related Posts
Comments
About the Author
Kathleen Troher, health enews contributor, is manager of public affairs and marketing at Advocate Good Sheperd Hospital in Barrington. She has more than 20 years of journalism experience, with her primary focus in the newspaper and magazine industry. Kathleen graduated from Columbia College in Chicago, earning her degree in journalism with an emphasis on science writing and broadcasting. She loves to travel with her husband, Ross. They share their home with a sweet Samoyed named Maggie.